Without any doubt, Windows is the most used and popular operating system today, looking at the statistics we can find. However, Linux has also been around for decades and has mostly been used by IT people. Linux is not as beginner-friendly as Windows or macOS, and that's why it was never as popular as it should have been.
Since Linux is an open-source OS, it will always be more secure and safe to use than Windows. Linux distros do not ask for some freaky high hardware specifications to run it. You can even run it on some pretty old and slow machines, and you will never experience memory issues.
Even the whole Android OS is based primarily on Linux, including server machines.
Speaking of servers, do you know which one your host uses? It has to be a good one; otherwise, your site might become unavailable. What we love about WPMU DEV Hosting most is it's packed with unique and powerful hosting features you won't find anywhere else (like 7 built-in pro WP plugins). See for yourself and get 20% off any of their hosting plans here.
In this article, I will give you a list of the top 5 Linux distros that you should check out if you are a Linux fan or just someone who would like to switch to the Linux world and you find yourself in a situation where you cannot decide which Linux distro is the best fit for you.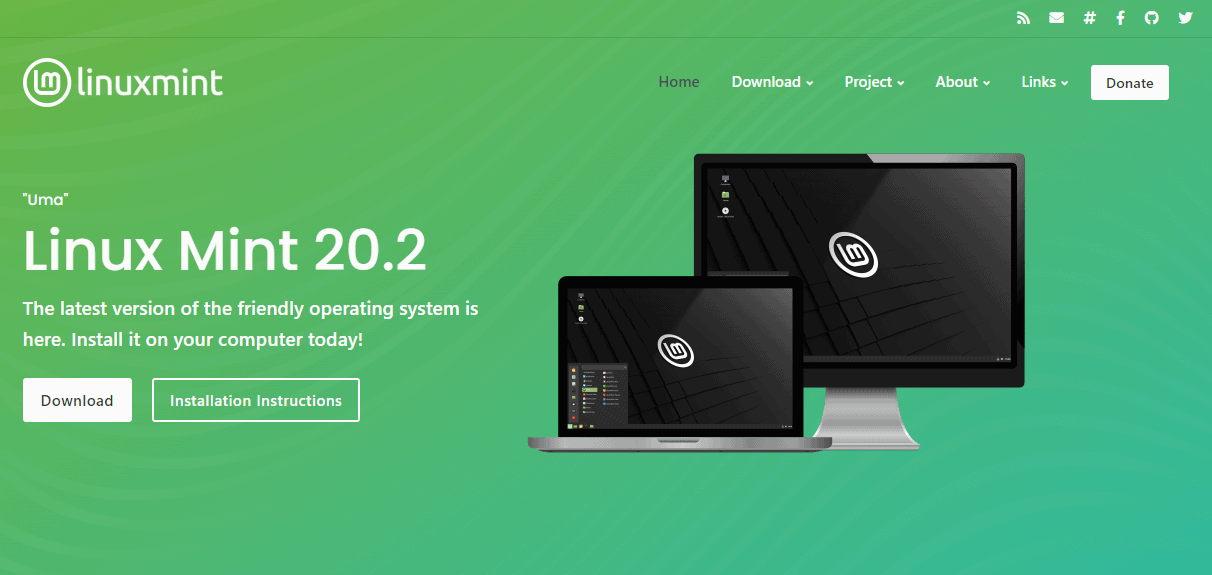 The good thing about Linux distros is that they come with a nice and simple set of apps and tools that everybody uses on a daily basis. They will never bloat your computer with unnecessary tools that you get after the OS is installed. It's the same with Linux Mint, no difference.
Linux Mint is probably the most lightweight Linux distro you can find nowadays. It comes with a fairly minimal set of tools, such as Blender 3D for 3D modeling, Gimp for picture editing, LibreOffice for writing and editing documents, and Firefox as a default internet browser.
If you are skeptical whether this Linux distro can run some games on it, the answer is YES. Linux Mint has support for installing Steam or GOG client to access and play thousands of games. It is safe, easy to use, and works fine on any machine without issues.
Linux Mint is completely free and open-source, and you will never need to worry if something needs to be paid for using it. You can install it on your machine or run it via a USB stick if you first would like to test it out.
Maintenance is almost non-existent if we talk about Linux Mint, and the security is top-notch. There is no need to worry about viruses, malware, or spyware. The current version is 20.02, and it is claimed to be the most modern and fastest version of Linux Mint.
Hardware minimum requirements: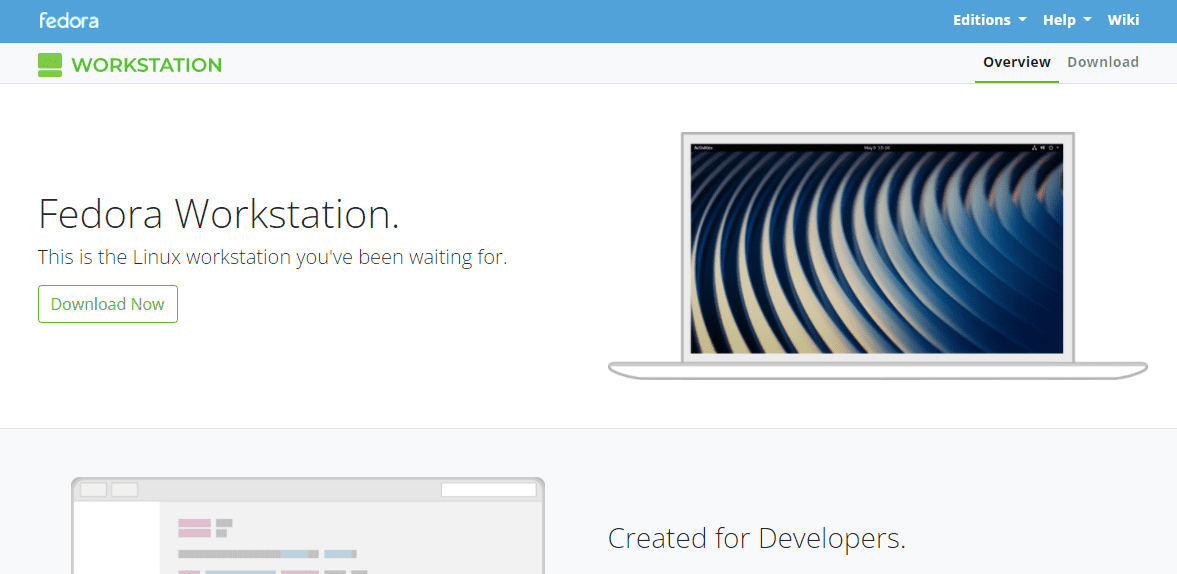 Fedora puts focus on developers and their coding needs. It is created to satisfy the needs of merely developer hobbyists but also provide good performance for heavy developer experts. It is powered and built on the GNOME 40 environment, and a sleek design ensures that you will never get distracted from what's important to you.
If you want to test your app or something else on different environments and operating systems, thanks to Fedora's GNOME Boxes, you can get as many virtual machines as you need.
If you are a fan of app containerization, you can make use of Fedora's inbuilt Open Container Initiative support and deploy your containerized apps. Fedora comes with three different editions that you can choose from: Fedora Workstation for a private computer machine, Fedora Server for running servers, and Fedora IoT.
Hardware minimum requirements:
2Ghz or faster dual-core CPU
2GB RAM
15 GB HDD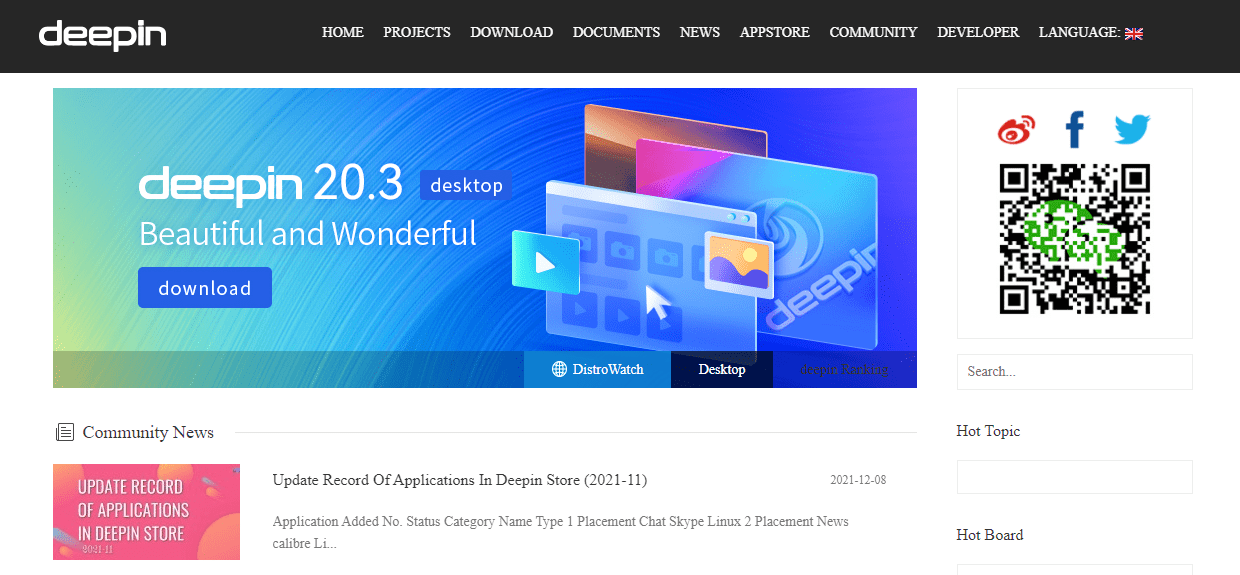 Deepin OS is another open-source Linux distro currently owned by a Chinese company that resembles Windows 11. It has a very innovative and clean UI powered by the Deepin Desktop Environment (DDE).
A few years ago, there was an affair where this OS was attacked, and people claimed that their information was misused and sent to some Chinese statistics providers, which were refuted and explained by the Deepin team. Today, people find Deepin fairly safe to use without any security concerns.
This OS is perfect for daily users and those who operate systems with sick designs. The current and latest version of Deepin OS is 20.3, which brought some new security and performance improvements.
Hardware minimum requirements:
CPU 2GHz or higher
more than 2 GB RAM
more than 25 GB HDD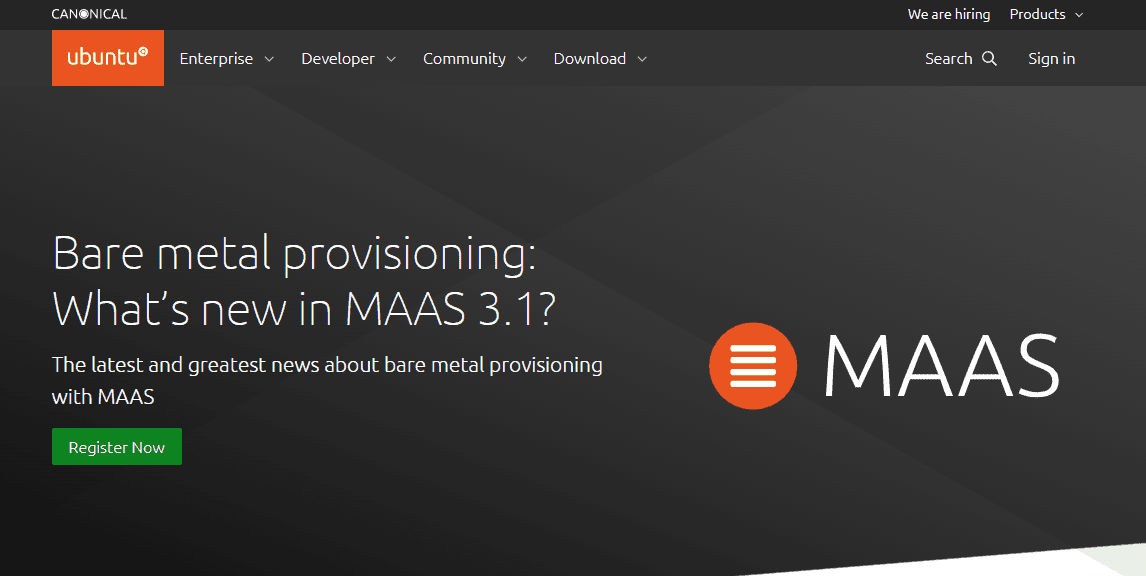 Ubuntu is by far the fastest and the best Linux distro now. It has pretty much anything you need, regardless of whether you are a developer, designer, gamer, or just a casual user. Ubuntu has the largest community behind it, and people consider it the most stable Linux distro. You can install any program or tool on it through a software repository which makes the way of getting the new apps on your machine easy and safe from viruses.
Ubuntu has really good security, and you will never feel the need for antivirus programs. You do not need to painstakingly look for drivers when you install it because it comes with an auto-configuration tool that automatically detects and installs all the latest drivers for you.
If you plan on using it for gaming, you will not probably find it exciting because there are very few gaming titles that are available for Linux and that you can play on Ubuntu, as well.
Ubuntu is completely free for use, the same as the other mentioned Linux distros.
Hardware minimum requirements:
CPU 2GHz or higher
4 GB RAM
25 GB HDD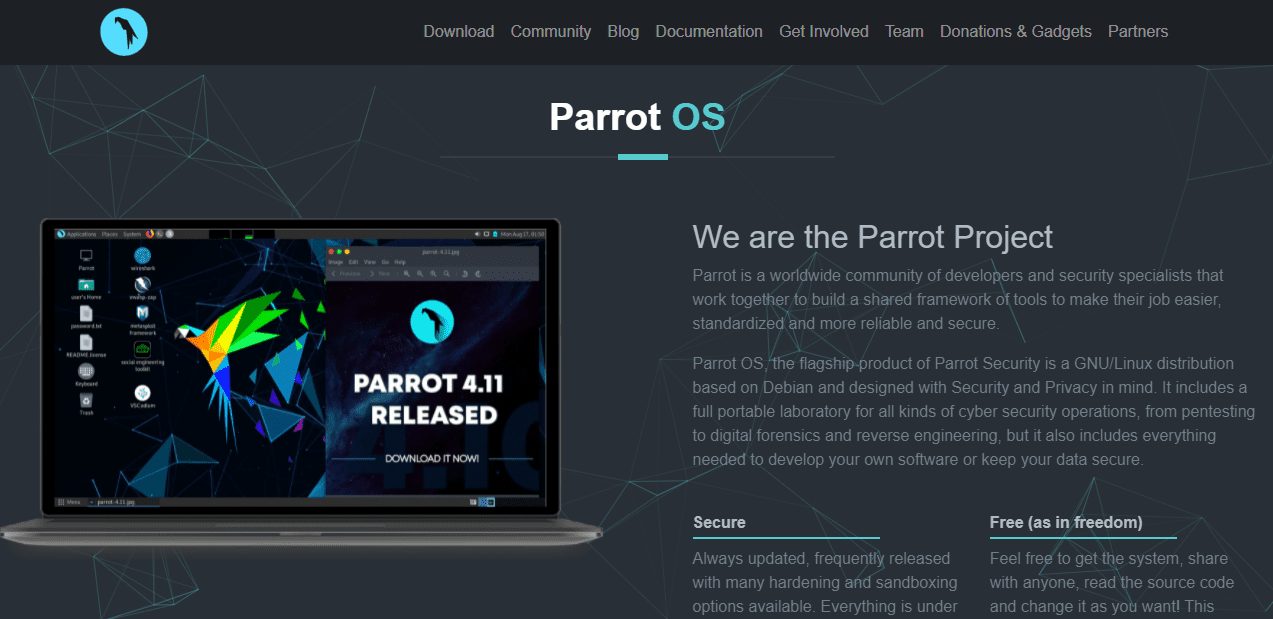 Parrot is a quite different Linux distro compared to others if we consider its primary use. Parrot OS is a Debian-based Linux distro that was specially made for security analysts, penetration testers, cyber security, digital forensics, etc. Parrot OS cares for your security and privacy and keeps your data safe. It is free to install and use, and you have all the power over the machine.
With the active updates they release, you will always stay safe, and you have access to any information on the internet, even if your ISP or country blocks specific websites.
Even though Parrot OS can be used by developers or beginner users, I wouldn't recommend it to them because it is mainly oriented towards cyber security experts and those interested in testing their skills using a bunch of different penetration and network tools.
Hardware minimum requirements:
1 GHz Dual Core CPU
320 MB RAM
20 GB HDD
Conclusion
We hope you enjoyed reading this article and found a suitable Linux distro for yourself. For more valuable content, be sure to follow our blog!