The digital age created an explosion of content and content creators that endures and evolves.
Blogging, short- and long-form writing about topics, was one of the first forms of digital content. Today, blogs are an important and needed component of building your brand, whether as an individual or a business owner.
There's lots of competition out there for readers, meaning there is fierce fighting to create blogs that are compelling, informative, resonant and effective.
Blogs also serve an important purpose. For businesses, they are a way to demonstrate expertise, drive keyword placement and encourage readers to learn more, buy a product or seek more information.
The important role that blogs play in marketing and content generation have made it even more critical for blogs to stand out. From the design elements to frequency to compelling content, getting blogs right means thought, planning and strategy.
Generally, you can divide blog development into three core components – content, design and branding. Each has its own distinct characteristics and functions and all three must interrelate and sync.
Content is the information that your blog provides, along with other information or links that are connected to it. Content is about the writing, visuals, graphs, charts and other details you provide your readers.
Design is how the blog is displayed, both on a webpage and, if applicable, emails. How does your blog look and does it attract and keep readers engaged? Design greatly shapes the first impression a reader has and helps set your blog's tone and vibe.
Brand is the combination of elements – name, design, logo and content – that are embedded in your blog. The blog's brand needs to align with your business brand and complement other content you have. You can easily create a logo with an online logo creator, giving you good bang for your buck and quick results.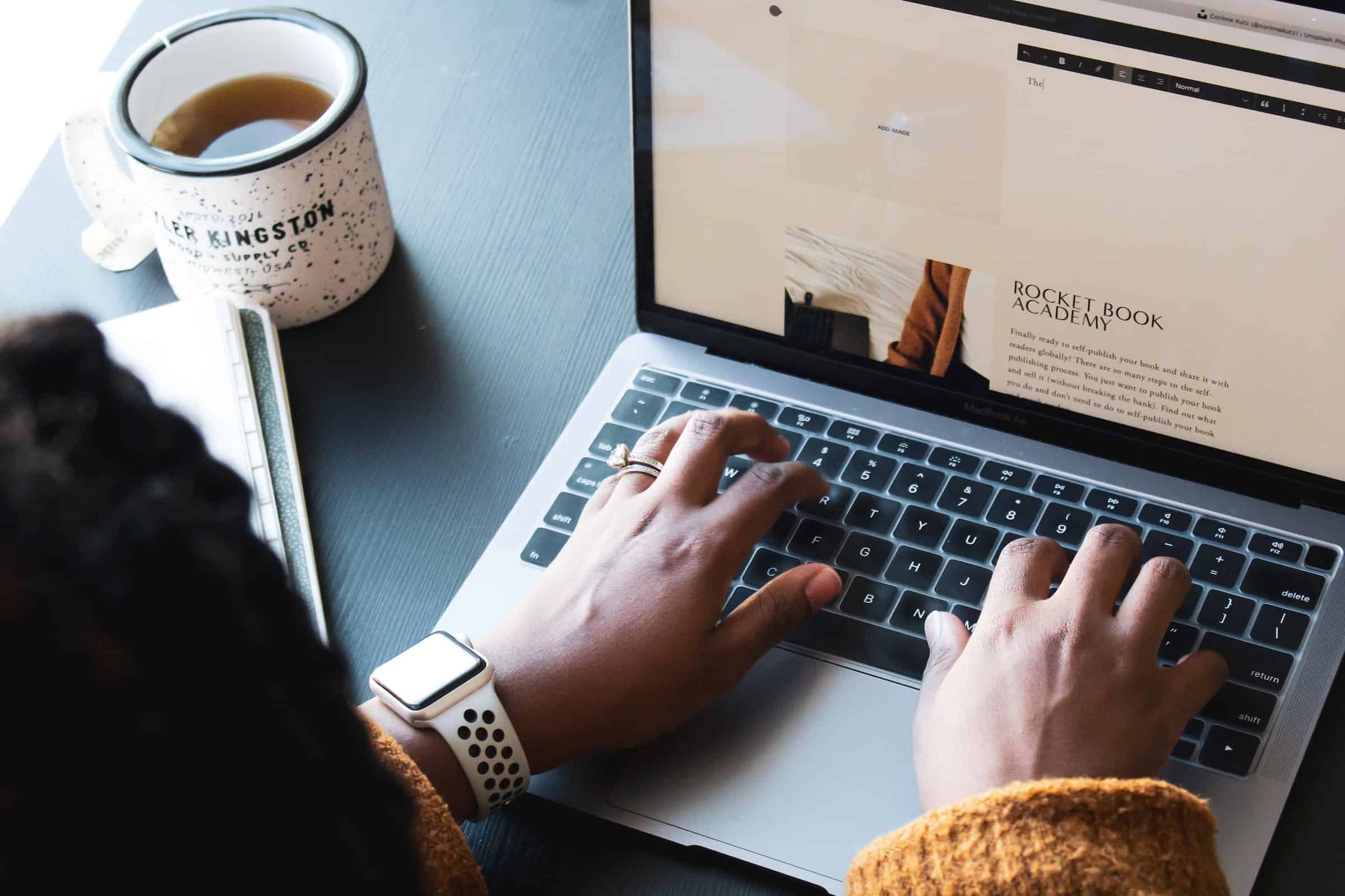 Tips to Make Your Blog Memorable
Here are 9 tips for making your blogs memorable.
Know Your Audience and What They Want
Who do you think will be most interested in reading your blog? Is it for existing customers, new potential customers, or both? What are the demographics your audiences share – geography, age, gender, interests and background? Knowing who your audience is will help you customize content for their needs.
You want to be sure that your content connects and is resonant to what your desired audience wants and needs. Ask yourself, "What's in it for them?"
Many times, people are looking to the web for answers to questions. How can I get a new hubcap near me? Who sells refurbished slow-cookers? Who can remove a wasp nest?
Readers have needs. Be sure the content you're creating is meeting those needs.
Develop a Brand Voice
The blogs you write can serve multiple needs. In some cases, you want your blog to inform readers about complex issues. Other blogs are meant to have fun and entertain readers. Still others demand clear, short, factual only quick reads.
Your blog needs a voice. Will it be humorous, informative, entertaining, factual or explanatory. Will it be short-form (300 to 500 words), medium length (500-1,000 words) or long-form (more than 1,000 words)? Answering these questions at the outset can help you get started. It's also OK to experiment, trying different tones, styles and voices before you land on one that works. Using data analytics about readers, click throughs and page views can help inform what voice works best for your blog.
Finding the right blog niche is key for success.
Focus on Headlines and Subheads
Want to draw in a reader? It starts with the headline. Readers only spend a few seconds looking at email headers or page headings. The headlines you write need to be compelling, with enough detail to lure readers in and leave them wanting to read what you've written.
Use numbers, action words and how the blog answers key questions in your headline.
Headlines need to be relevant and should include keywords that are pertinent to the topic you're writing about. Keywords serve two important purposes. First, they help Google and other search engines to rank your content higher.
For readers, there's also a real benefit. Readers who find your blog via a keyword search will be more likely to read your blog when they see those keywords front and center.
In addition to the headlines you write, you can develop excellent rapport with readers with subheads that also use keywords, draw in the reader, explain what's about to be discussed and prompt further review.
Crafting a snappy, succinct header is an art of its own, you can get some inspiration from this article on how to write better headlines here.
Create a Compelling Design
Walls of text are tiresome, hard on the eyes and can dissuade a reader from pursuing your blog posts. The design elements cannot be understated. Creating a design that incorporates text and other elements allows your blog to be attractive, readable and engaging.
The design should ensure that copy flows from one section to another easily. It needs to include strong visual elements, such as photos, infographic, embedded videos, illustrations, pull quotes and subheads.
Your design needs to consider the typefaces you will use, the color scheme you deploy, how captions are displayed, any wordmarks or logos you incorporate and the sizes for your headers and subheads.
One way to think about your design is to make it scannable. Readers' attention spans are often short, especially on smartphones.
Build a design that lets a reader scan the copy to quickly glean the key details. Use bold and italics formatting to catch the eye while keeping the blog easy to read. Keep sentences short and simple. Sections, bullet points and numbered lists can also help make content digestible.
Add Good Internal and External Links
Linking in your blog is a good way to lead readers to other information on your website and others.
Internal links are a good way to encourage users to learn more information from your site that reinforces, further explains or moves them forward in a buyer journey. In the case of all links, you'll want to have settings as to whether the linked site is a popup, opens in a new tab or replaces the page you're on.
External links are also valuable. If you cite data, statistics or information, it's always a good idea to link to those sources. Consider external links carefully. You do not want to link to any of your competitors, for example. Instead, link to credible news sites, academic content and government resources. Adding good external links can also improve your search rankings.
Catch Readers with a Great First Sentence
Call me Ismael.
It was a bright cold day in April, and the clocks were striking thirteen.
It was the best of times, it was the worst of times.
A great opening line can hook a reader in. While no one expects you to be Melville, Orwell or Dickens, a great first line is a powerful opportunity.
You don't want to lose the reader just a few words in. Instead, you want an amazing first sentence that excites, intrigues or informs.
Repurpose and Cross-Promote Your Blog Content
A 500- or 1,000-word blog will be full of rich information. You can use those details in multiple ways again and again.
You can post summaries of the entire blog or elements of it on other social media sites. Tweets and Facebook posts can tease information in the blog and include links to the full post.
LinkedIn posts can be longer than tweets or Facebook posts and used to attract readers to your blog website.
Consider sending a teaser of your blog post in your company newsletters. You can also, with readers' permission, email your customers and provide highlights and a link to the blog.
Be Consistent
Consistency in your content is vital. You need to post regularly on a schedule that's manageable for you. Creating blog content takes time so be sure to factor it into your workflows. A page of blog posts that is outdated tells readers you are no longer interested in communicating with them regularly.
Add Calls to Action
A call to action is a request, often framed as a declarative statement (e.g., "Learn more …" or "To discover all the benefits …") that prompts the reader to do more. The call to action tells the reader what they should do once they have finished reading your blog post.
The call to action can be to a "contact us" page" or "subscribe to our newsletter" signup or something else that strengthens the connection.
Often, the call to action asks a reader to share contact information. Calls to action often ask readers to leave a name, email address, phone number, need, question or interest in a product or service. These calls to action are an invaluable way to secure customer details to be used in follow-up outreach.
Typically, a call to action comes at the very end of the blog. You can also include internal links to other pages that contain actionable information for users.
In most cases, your call to action will go to one of your core pages, such as one with more details about a product or service offering, a contact page or a download. All those pages should have forms or other ways to capture the contact information that is so valuable.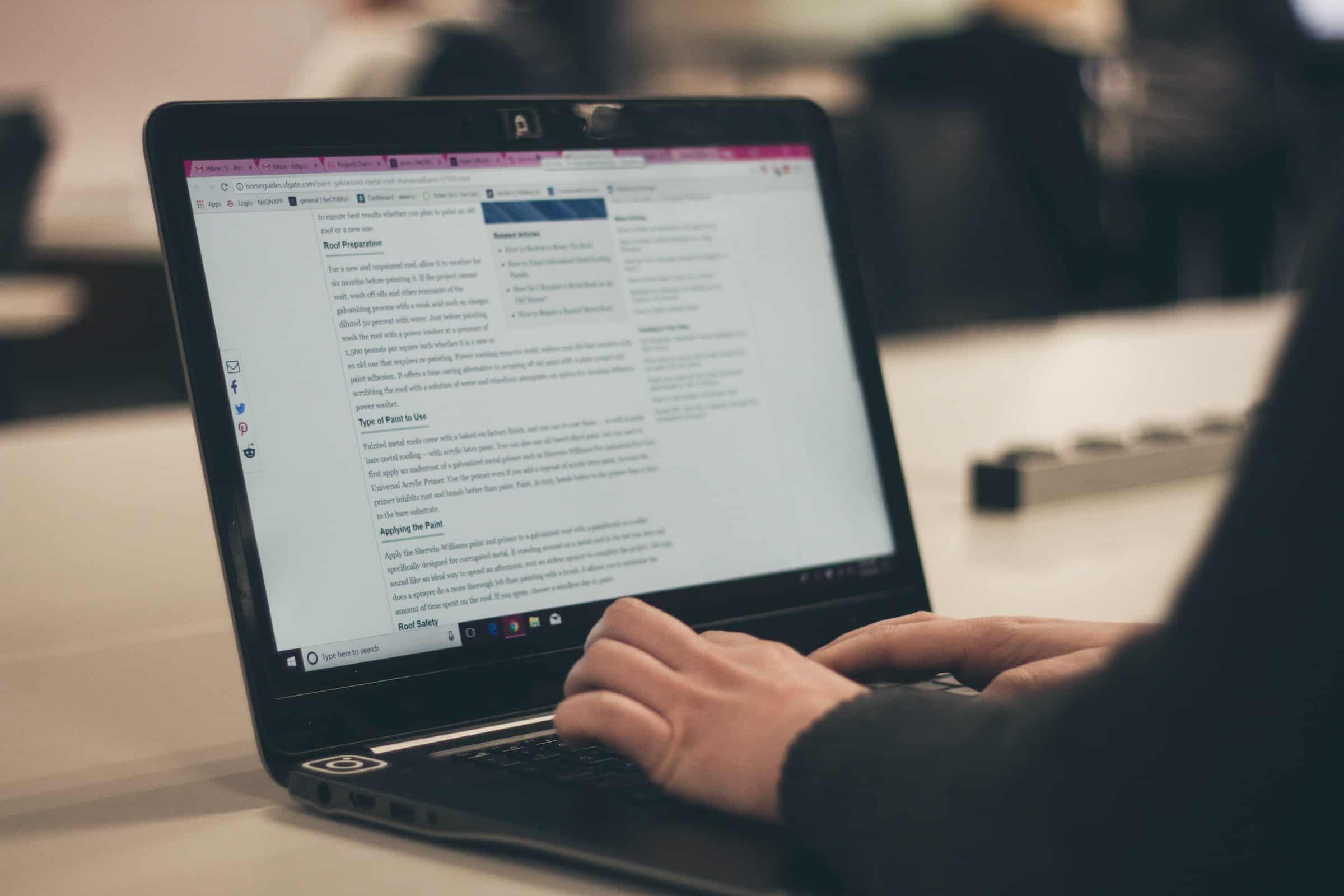 Conclusion
Blogs are so effective in conveying information, establishing you as an informed subject matter expert and answering questions that meet your readers' urgent needs.
Done well, a blog connects you to your readers, has a personality, and reinforces your brand. It can serve one or more important purposes and deepen the value proposition you offer.
To be effective, your blog needs to consider content, design and brand. When you follow key best practices, you'll deliver content that drives readership and sales.