Designing a beautiful, converting WordPress site is crucial to acquiring quality customers and skyrocketing sales — but you can't create it without a reliable website builder at the onset.
If you're looking for one, Elementor is a prominent tool among WordPress site owners.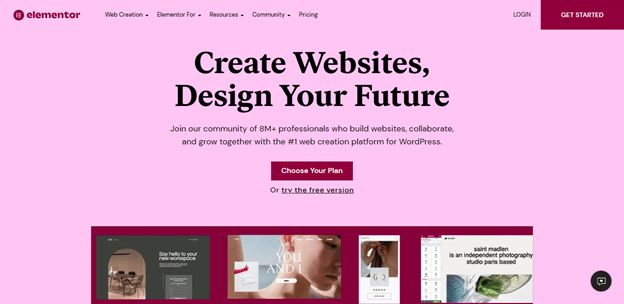 1. You can customize your page design fast without any coding
Elementor is beginner-friendly. It makes creating professional web pages and complete sites straightforward and convenient — without coding anything. You can use professional add-ons like Element Pack to improve its functionality quickly.
Elementor offers plenty of flexibility for creating a page's structure and sections. It also provides options for widgets and other components. These include headings, text editors, images, columns, buttons, videos, and many more.
Elementor even has a neat-looking builder and preview panels to simplify your navigation and make designing easy on your eyes.
For instance, a panel for site elements on the left and a preview pane on the right. This makes it simple for you to manage your digital canvas, especially when starting from scratch. The options are quick to access, and your preview pane lets you see your design from wide and micro perspectives easily.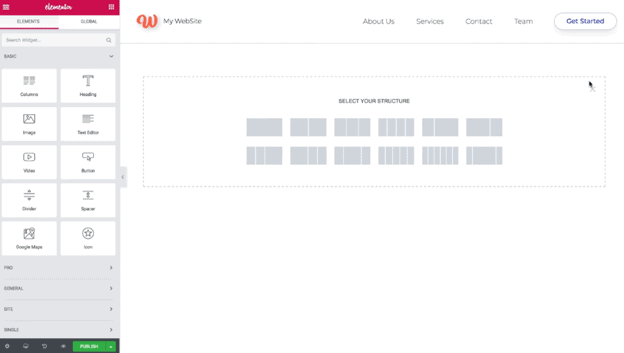 Additionally, you can access block section templates to insert on your page. These can be FAQs, countdowns, email subscriptions, banners with CTAs, and more.
Once you've inserted these elements, you can place them on your desired sections and spots on the page and move them around via a drag-n-drop interface.
You can delete, duplicate, copy, paste, reset, and perform other actions to a section or any of the components inside it.
When customizing sections of the elements inside it (e.g., columns, text editor, images, heading, etc.), you can find several design options.
Depending on the element, you can freely adjust the size, color, background, alignment, etc., based on your brand personality and marketing campaign objectives.
Elementor's Website Builder also saves your work instantly and can show you the previous actions and revisions applied to your design.
What's more, you can check how your web page appears on desktop computers, tablets, and smartphones. Here's a sample when checking the mobile view: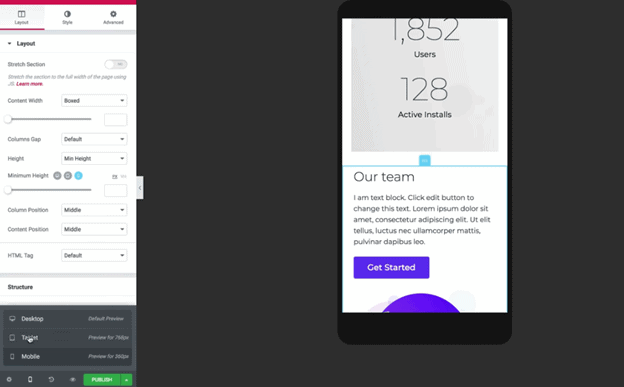 With Elementor's live front-end editing functionalities, you can quickly personalize and revise your web page and get real-time results.
You also get complete control over the layout, and tedious related tasks won't bog you down. This makes the website builder an excellent time and effort saver for your business.
2. Your pages are instantly SEO-friendly and mobile-responsive
Elementor's Website Builder optimizes your web pages for search engine rankings. It ensures that its elements do not slow down your loading speed and ruin the site's user experience.
You can even leverage analytics and audience insights from the tool to boost your site's conversions and performance.
Elementor additionally offers robust in-product optimization tools plus smooth integrations with prominent SEO tools (e.g., Rankmath and Yoast).
This website builder also makes your web pages mobile-friendly right at the development phase. As you create your page, Elementor instantly adjusts the structure, layout, design elements, and other aspects to fit excellently on any device's screen.
That way, you can focus on customization without worrying about sizing them properly for modern handheld gadgets.
As seen earlier, you can immediately view your web page's appearance on tablets' and smartphones' screens. This shows how mobile-ready your pages are when built on Elementor.
With mobile responsiveness, site speed, and optimization, plus superior aesthetics by Elementor, you can use design to improve your website's engagement and business performance.
3. You can turbocharge your WordPress site's performance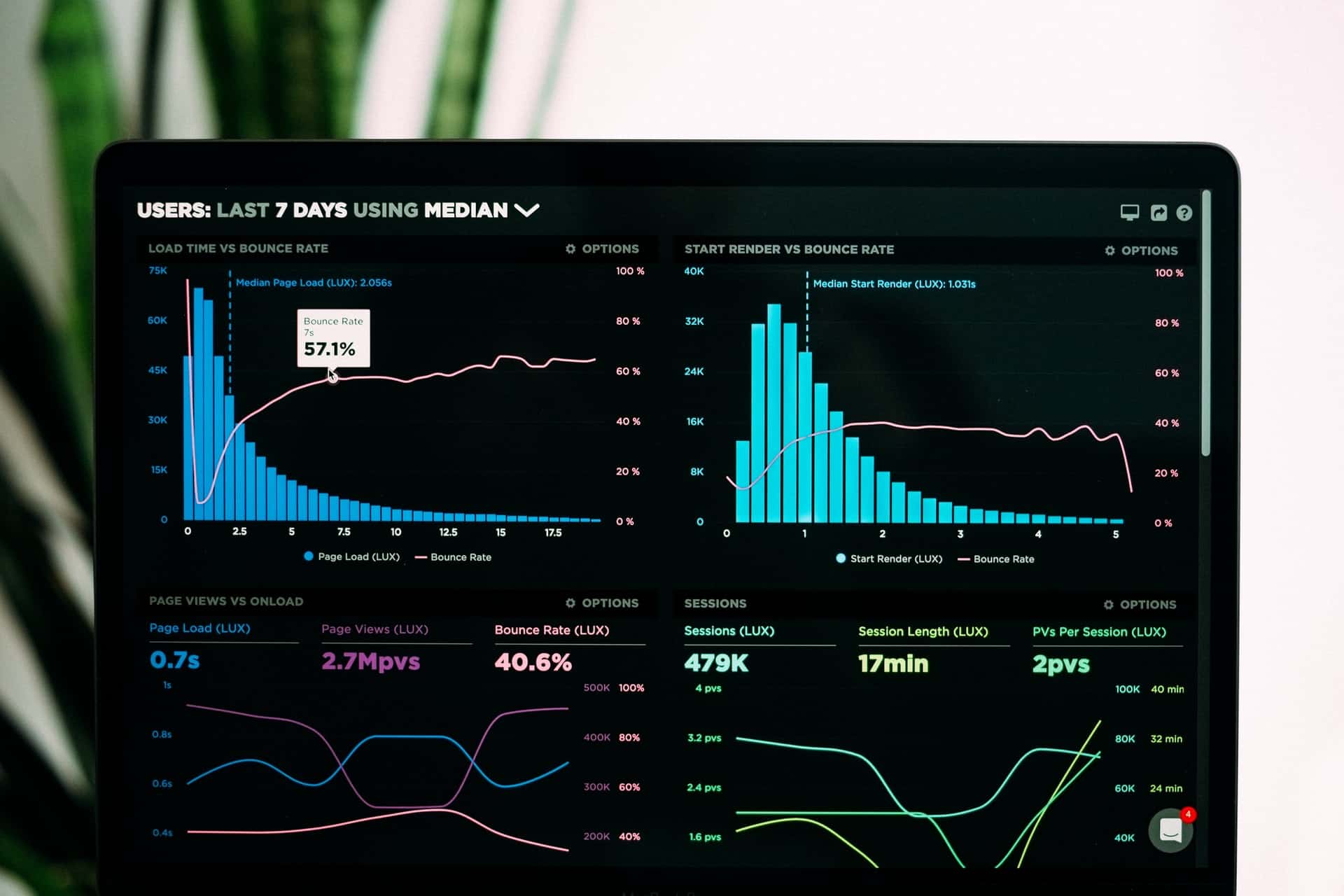 Earlier in 2021, Elementor released versions to optimize your website and pages. These included conditional asset loading, reduced extra DOM elements, smaller asset files, a conditionally loaded lightbox, improved asset loading and accessibility, and more.
Then recently, Elementor released its latest update based on the current improvements. This new enhancement is the Elementor 3.4, which further supercharges your site's performance.
For one, Elementor 3.4 offers the following:
Curtailed JavaScript asset file sizes by dropping support to old browsers with less code loaded.
Combined, this improved server response time by up to 23% and reduced memory usage by ~5%. Elementor also saved approximately ~30% off of data traffic to the Editor load. In other words, it made everything run faster and smoother.
Enhanced Font Awesome SVG icons mechanism
Additionally, the Elementor 3.4 provides custom breakpoints for seven devices: desktop, laptop, widescreen, mobile, mobile extra, tablet, and tablet extra.
Elementor boosts its underlying performance and allows you to add custom breakpoints without endangering your code, speed, performance, and reliability.
This lets you control your site design completely for various devices. You can even give your visitors picture-perfect viewports and fully responsive site designs and user interfaces.
Finally, expect Elementor to release more performance-boosting versions throughout the year, such as:
"Load only what you need" capabilities which increasingly streamline your page loads
Reduction in using JavaScript/CSS libraries and native browser support, and
Extra-powerful optimization and enhancements of current internal JavaScript and CSS.
Once you obtain these upgrades, you can greatly turbocharge your web pages and, subsequently, your traffic, sales, and conversions.
4. You gain complete control over your themes
Seasoned WP site designers know that some WP themes with pre-designed page layouts claim to work perfectly with any website you create.
However, these themes cannot be quickly edited to match your preferences. As a result, they quickly become irrelevant and outdated for the growing businesses using them.
With Elementor, though, things are different.
You do not merely pick a theme to adapt into your WP site but actually design and customize it according to your branding and business needs.
You get complete control over your site design. This means you can do exactly what you want to achieve your desired appearance.
For instance, Elementor has hundreds of professionally designed templates you can customize.
Various themes according to your business — such as restaurant, spa, interior design, etc. — go with specific web pages you wish to create.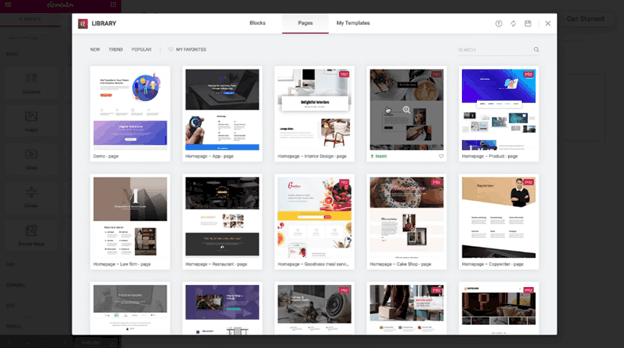 Once you choose any template, you can download and begin rearranging elements, changing colors, and do other things (as illustrated in our first point).
What's more, you can easily modify and scale your site design, layout, and even functionalities as your company grows.
This saves you time, effort, and resources for a website redesign project. Elementor's Website Builder guarantees you get the exact kind and look suited for your company's site.
5. You can work with several WordPress plugins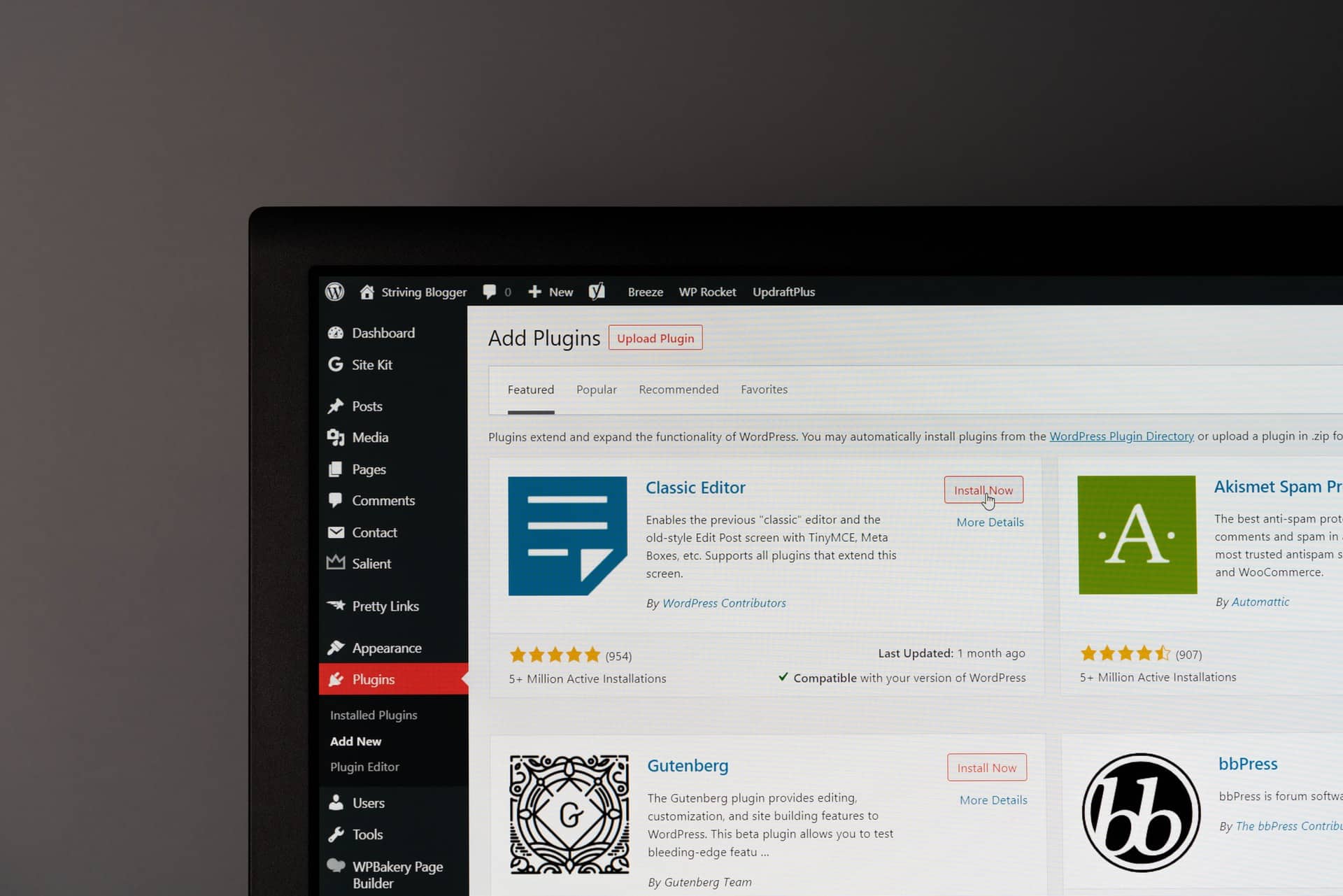 Searching on the WP plugin library, you will see hundreds of well-written addons you can integrate with Elementor. They expand Elementor's page builder capabilities to further fulfill your desired site requirements.
Aside from the SEO plugins mentioned earlier, you can get free and premium ones for various purposes.
Crocoblock (JetPlugins for Elementor) is one example. It lets you add dynamic site content and create repeating sections (such as services and testimonials) on relevant pages.
Zoho CRM and Zoho Desk integration allow you to create leads, contacts, and Zoho CRM cases, and Zoho Desk support tickets.
If you want a stylish, magazine-type look for your site, you can install Magazinify. It enables you to easily create engaging, brand-suited news blocks through its drag-and-drop features.
On the other hand, Coder is a code syntax highlighter for Elementor. It supports more than 200 languages and GitHub and BitBucket repositories and includes numerous other intuitive features.
Use Visibility Logic to display or hide certain Elementor widgets or sections from your customers according to different conditions (logins, user meta, specific roles, date and time of visits on specific browsers).
For slideshows, you can use a unique addon called Prime Slider. It comes with over 20 trendy design widgets and styles, assisted by drag-and-drop features.
Elementor also works seamlessly with other plugins offering even more themed templates, extensions, practical site functions, creative elements, and lots more.
All this increases your web designing opportunities and maximizes your potential to build a power-packed business site.
Designing superior web pages made simpler with Elementor
This is why using Elementor's Website Builder is an excellent business decision. It has simplified web design so much that the task can become a stroll in the park — even for beginners.
With this robust tool, you can get conversion-friendly page designs and superior site performance — all leading to maximum business profitability.
Take time to explore Elementor's Website Builder and consider adding it to your toolset. Remember, the sooner you do, the faster you can enjoy game-changing advantages and propel your business forward — leaving rivals behind to eat your dust.