SEO optimization is a series of actions and processes used to ensure your site's ranking in the SERPs. To run a top-ranking site, you'll have to put a lot of effort into SEO.
How else do you expect to reach the number one spot on Google? Besides SERP rankings, SEO can help bring in new site visits, broaden the sales funnel, and enhance marketing metrics like conversions, lead-generation profiles, etc.
So, if you'd like to boost your site's SEO, even if you've never tried your hand at it before, stick around. Today, we're talking about the best SEO tools money can buy.
Seodity
Seodity is a great SEO tool that excels in keyword research. With Seodity, you can research the paid and organic traffic associated with popular search terms found on a single page or across the board. You can review your competition's keywords in their Google Ads and get a copy of the ad. Your team can use this to better your marketing strategy, as well as pinpoint mistakes.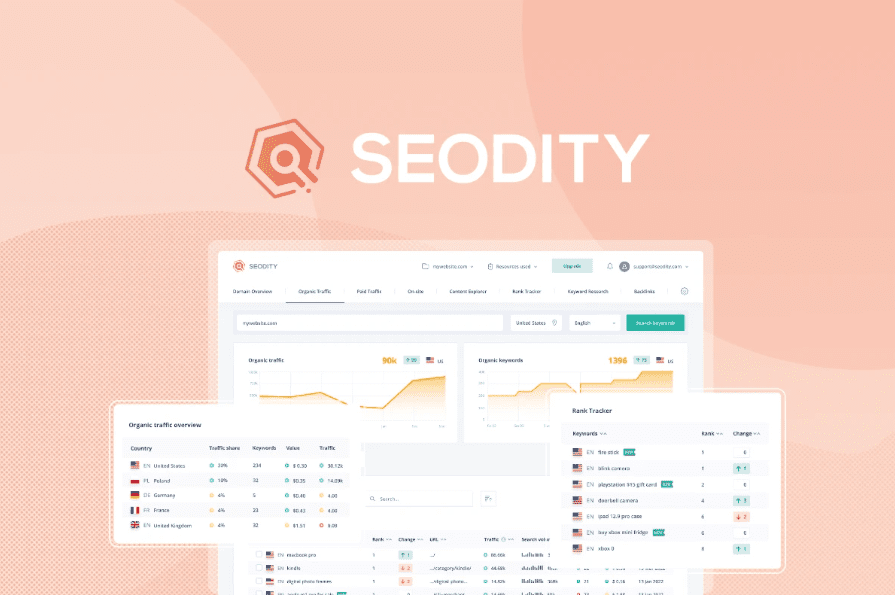 If you want your content to rank better, Seodity also allows you to check out which types of content are doing the best on Google, so you can do the same yourself. In addition, there's also a feature that shows your rivals' backlinks and provides useful data that can once again allow you to copy successful strategies or fix issues.
One of Seodity's standout features is the keyword comparison tool. With this tool, you can compare the keywords you and your competitor rank for and search for improvements. You can also use Seodity to track keyword positions across all platforms and see how your SERP positions have evolved.
Ahrefs
Ahrefs is one of the most popular tools on the market, and if you know anything about SEO, you've likely heard about it before. Ahrefs is the number one choice for many companies because it does much more than a regular SEO tool. With it, you can focus on optimization, competition and performance analysis, customer (both actual and potential) search query analysis, familiarity with the content of websites from the top in your field, and rank tracking.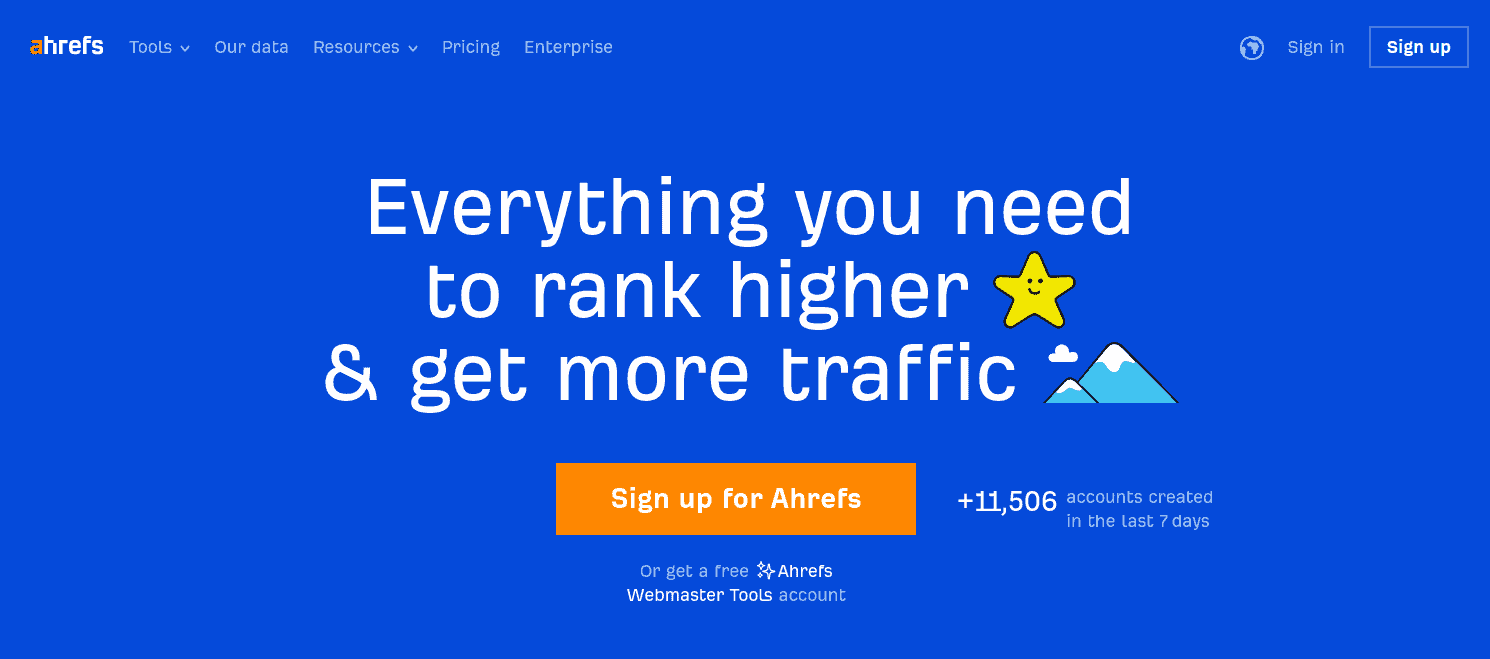 Facebook, eBay, Tripadvisor, Linkedin, and Uber all use Ahrefs. One of its best features is an industry-leading keyword research tool and site explorer that researches the competition's backlinks as well as keywords. This way, you can compare your site to the giants in the industry and find out what you're doing wrong.
SEMrush
SEMrush is known worldwide and has received numerous awards for being the top SEO software. Some of the largest businesses in the world, like Booking.com, eBay, Quora, BNP Baribas, Vodafone, Wix, and Walmart, trust SEMrush. It provides a keyword suggestion engine with access to one of the largest keyword databases. With SEMrush, you can quickly design your optimized ad campaigns and evaluate the online advertising spending of your rivals.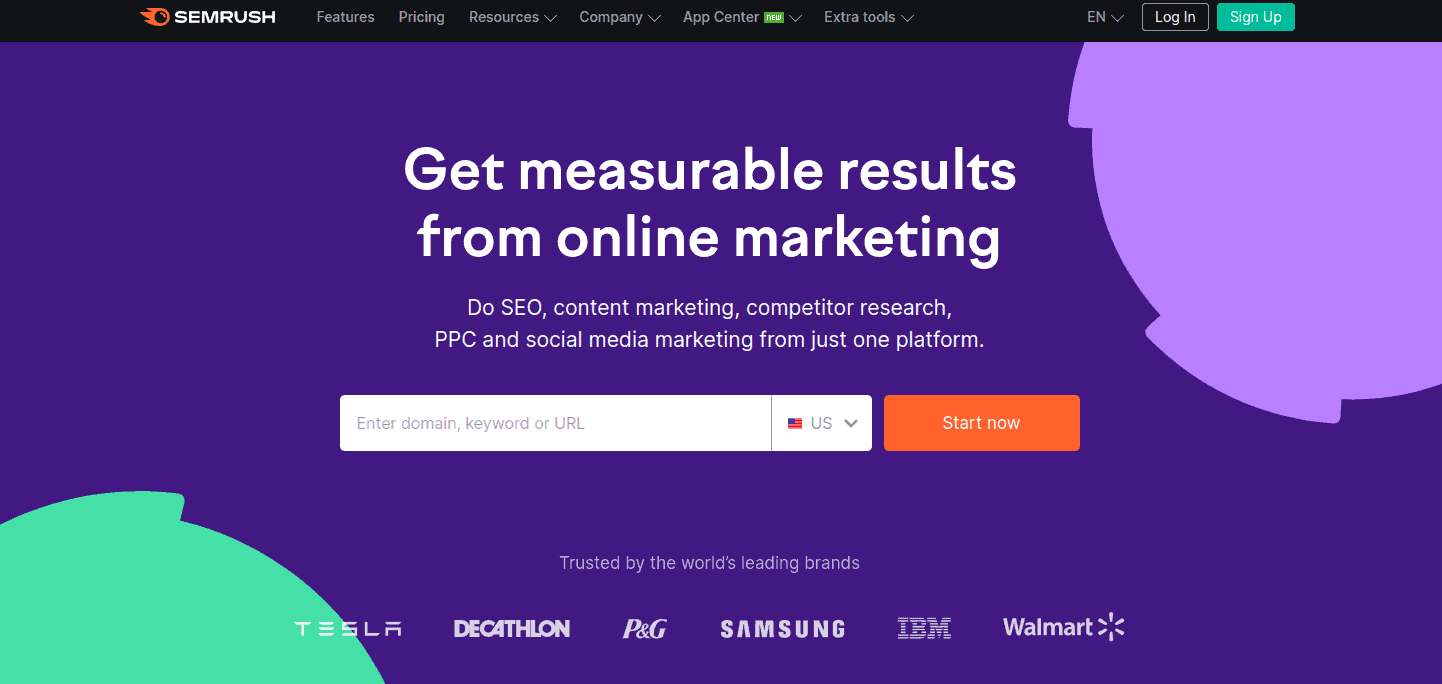 SEMrush is a tool that can be used for more than just SEO; it can also be used for content marketing, social media marketing, ad management and optimization, market research and analysis, finding local competitors, and monitoring your search engine rating. You can also use it to spot market trends.
Surfer SEO
Using artificial intelligence (AI), the content optimization platform Surfer SEO enables you to swiftly move keywords to the top of search results and make money. It helps evaluate search results and helps content writers and SEO experts choose the most effective ways to enhance layout and content.
This tool primarily uses search engine algorithms, offers URLs for a specific term, and gathers insightful information on how to optimize different areas of content and apply these insights to high-quality content.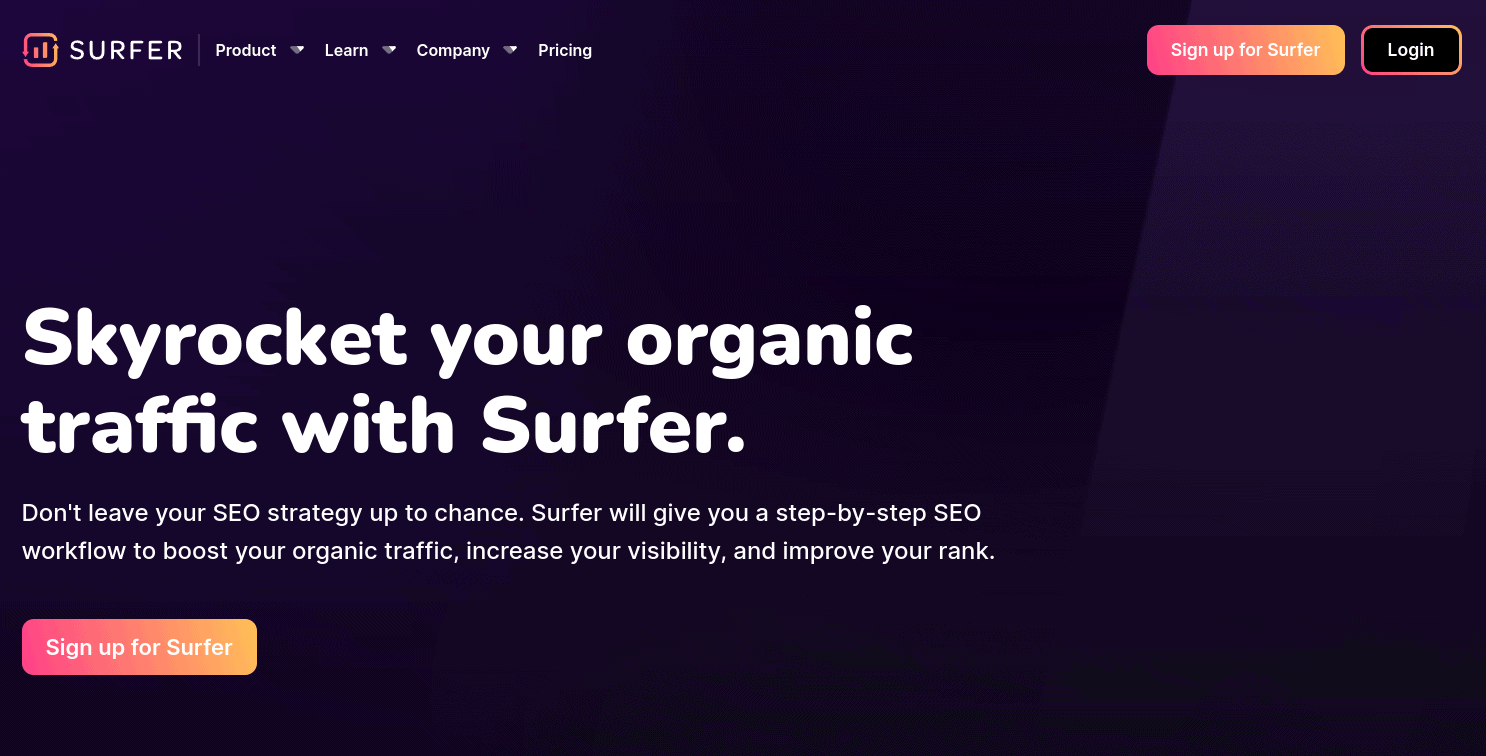 It is easy to use for those who know their way around such tools, so if you're new to SEO, there will be a learning curve. Surfer offers a variety of content optimization tools that you can use for planning, creating, or other purposes.
SpyFu
SpyFu is mainly used for competitive research in SEO and PPC campaigns. Using SpyFu's competition analysis tools, you can get vital information to develop your strategy by imitating competitors or by gaining insight into what works. Although SpyFu is primarily a competitor analysis tool, it has practically all the key capabilities needed for your SEO efforts.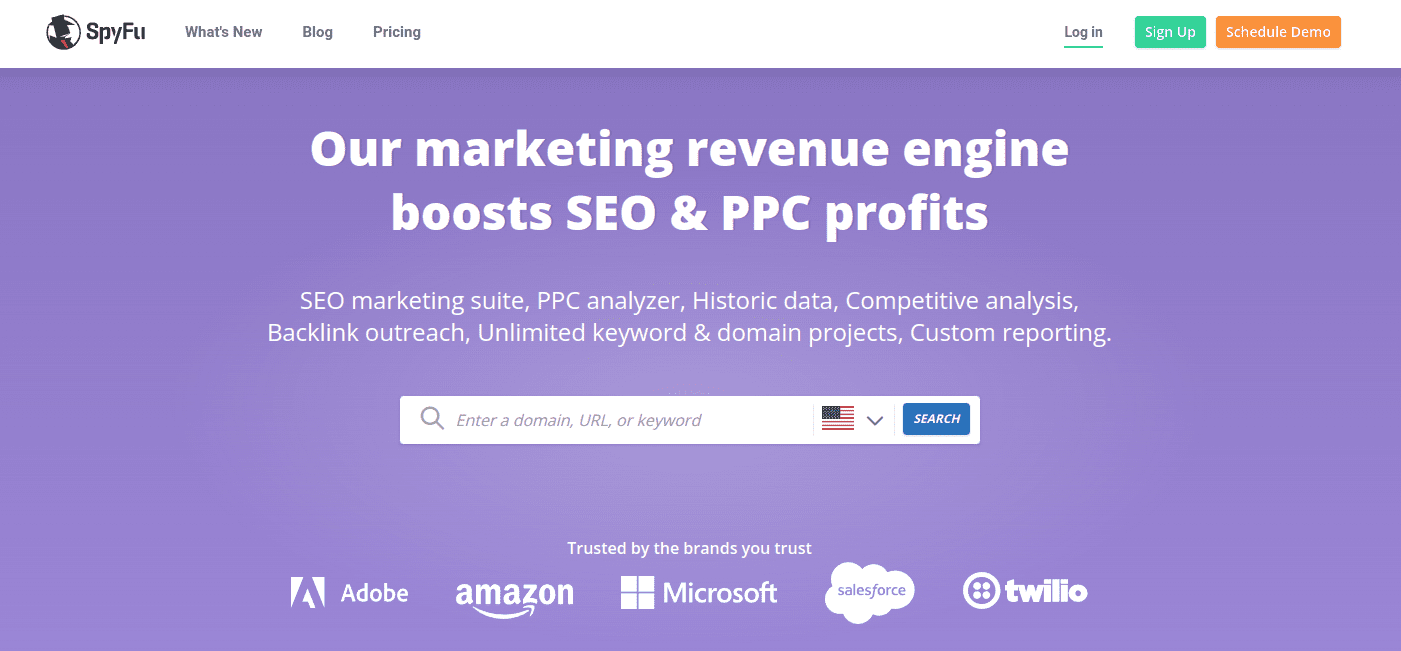 With SpyFu, you can look into data going back ten years, including ad versions and rankings for whole domains and individual sites. You can also check your rivals' top pages and content and discover what materials drive their clicks.
Final Thoughts
SEO is the number one priority of any successful website owner. Despite a vast array of SEO software online, not every tool performs the same. While tools like SEMrush and Ahrefs are widely recognized and well-loved, you don't need all they offer, and the abundance of complicated SEO tools might be a bit too much for a single site owner. That's why we recommend Seodtiy. It has everything you need and is super simple to use.