In order to establish yourself as a brand and a reputable business, you'll need a great logo.
Check out the Crockett Law Group and notice how this law firm does a good job of making their logo look clean and modern while still staying professional.
Think about it for a second. The first image that flashes in your mind when someone says McDonald's or Starbucks is their logo. The giant, glowing capital M, or that gorgeous green Starbucks design.
These elements are important partly because people remember things in images, and generally speaking, they are more likely to "stick" in someone's head than texts or slogans.
Your logo has to be memorable for that to happen. Not too elaborate to be hard to remember, but also not so stripped down that it could easily be confused with another one. But how do you go about acquiring this great memorable logo of yours?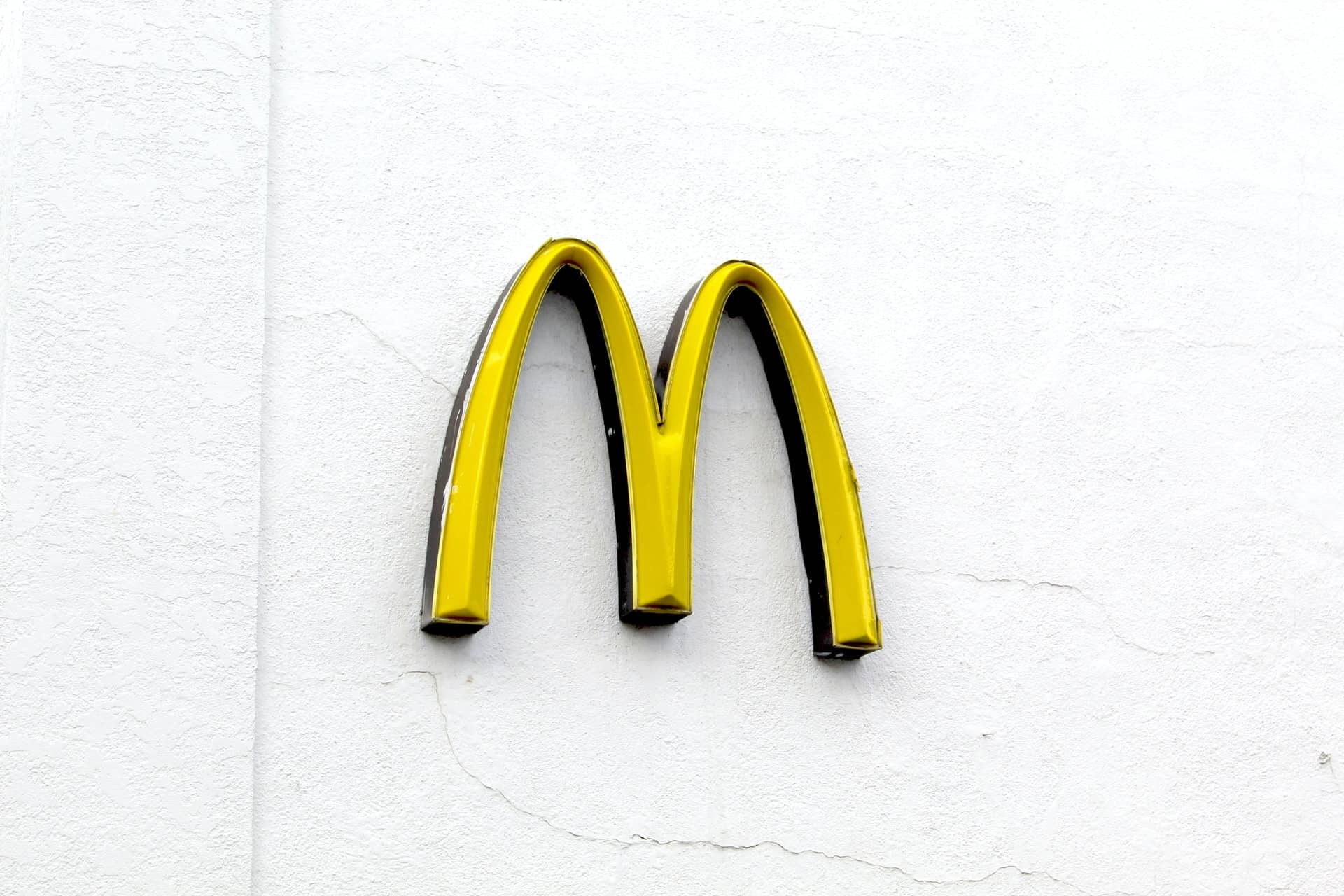 Should you pay a professional designer to do it or purchase a pre-made logo from artists selling them? Well, that's one option, but as you may well know, professional artists usually charge a pretty hefty price for their work. So, what if you can't afford that at the moment?
Especially if you're just starting out, the cost of a logo might be more than you can afford. That's why we suggest you do it yourself and opt for a free logo maker. In case you are not convinced, let us present you with a few reasons why you should consider this strategy.
Why go the DIY route:
There are so many free logo makers out there you can choose from. Most of them won't even charge you for the design itself, so you can retry and tinker as much as you want without any fees. And that's great. You can truly take your time and even compare different designs before choosing your favorite. You can try this logo generator in order to get the best outcome.
It's so much quicker. When hiring a designer, you'll usually go through many steps that take a long time. First, you have to choose one, then you have to negotiate the price, and after all that's done, they'll get cracking on the design itself. Not to mention that if you're not 100% sold on it, it's going to take extra time for the designer to fix the design. With free logo makers, this process can take as little as an hour to complete. Plus, if you don't have that many ideas, quite a few logo makers generate suggestions you can change and customize. So, that makes the process so much simpler and faster.
The tools are much better than you think. While many were disappointed with these types of tools in the past, that's no longer the case. You can now create fantastic designs even as an amateur.
Top 9 free logo makers
In an attempt to appease every need, we'll recommend logo makers that let you start from scratch, those with customizable templates and generators featuring customization. There'll be something for every preference, so keep on reading and find the tool you require.
1. Wepik's Logo Maker

 Wepik's Logo Maker is the answer if you're in search of an easy-to-use logo editor. Put your design skills to use with this powerful tool and create a unique logo from start to finish. Plus – it's stocked full of professional designs so that you can give your business or brand just what it requires.
Using features such as drag-and-drop and text editing, you can easily customize your logo the way you want it. From colors and fonts to shapes and clip art – let your creativity out and make a logo that stands out from the crowd. Ready-made templates provide instant inspiration if you're not sure where to start.
Once you've created the perfect logo, downloading or sharing it with others is a breeze with Wepik. So why wait? Unleash your logo magic today!
2. Ucraft
Ucraft is an excellent option if what you're looking for is something 100% free of any commitment, even registration. This tool provides you absolute freedom, meaning that it doesn't contain any suggestions or generators to help you along. Just a blank canvas, waiting for a design. This is great if you're creative and know exactly what you're looking to do. But, if not, maybe skip this one.
What you will find here are many different icons, shapes, vectors, colors, fonts, etc. Basically, whatever you need to start from scratch. However, this particular tool doesn't feature full-on images. So, if you were looking to create a synthwave highway with a sunset behind it, you'll have to pick another logo maker.
3. Canva's logo maker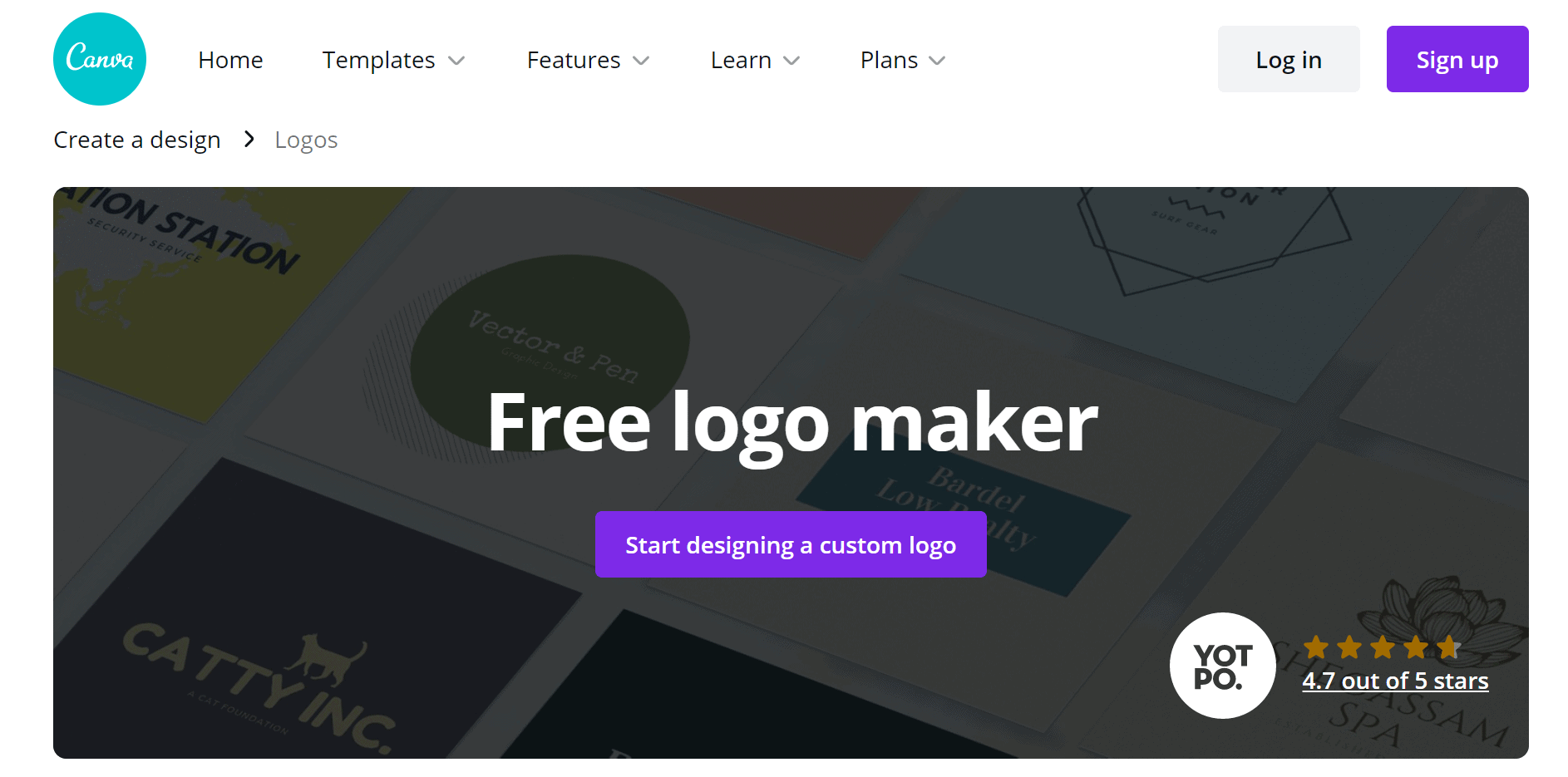 Canva's logo maker is a widely popular tool. This one will require you to sign up via Google or Facebook. Unlike our first entry, this one gives you a bunch of templates to choose from. All of them are in different styles and can be customized to suit a vast array of different businesses.
To ensure everything fits your brand to a T, there are plenty of customization options, including but not limited to; adding your own text, images, changing color schemes, adding vectors, icons, etc. And for those of you that are absolute beginners and have minimal to no experience, Canva's logo maker is equipped with a drag-and-drop editor, so you won't struggle at all.
It does support more detailed and high-resolution images. So, if you're a person looking to create that perfect synthwave logo, check this tool out.
4. Design Free Logo Online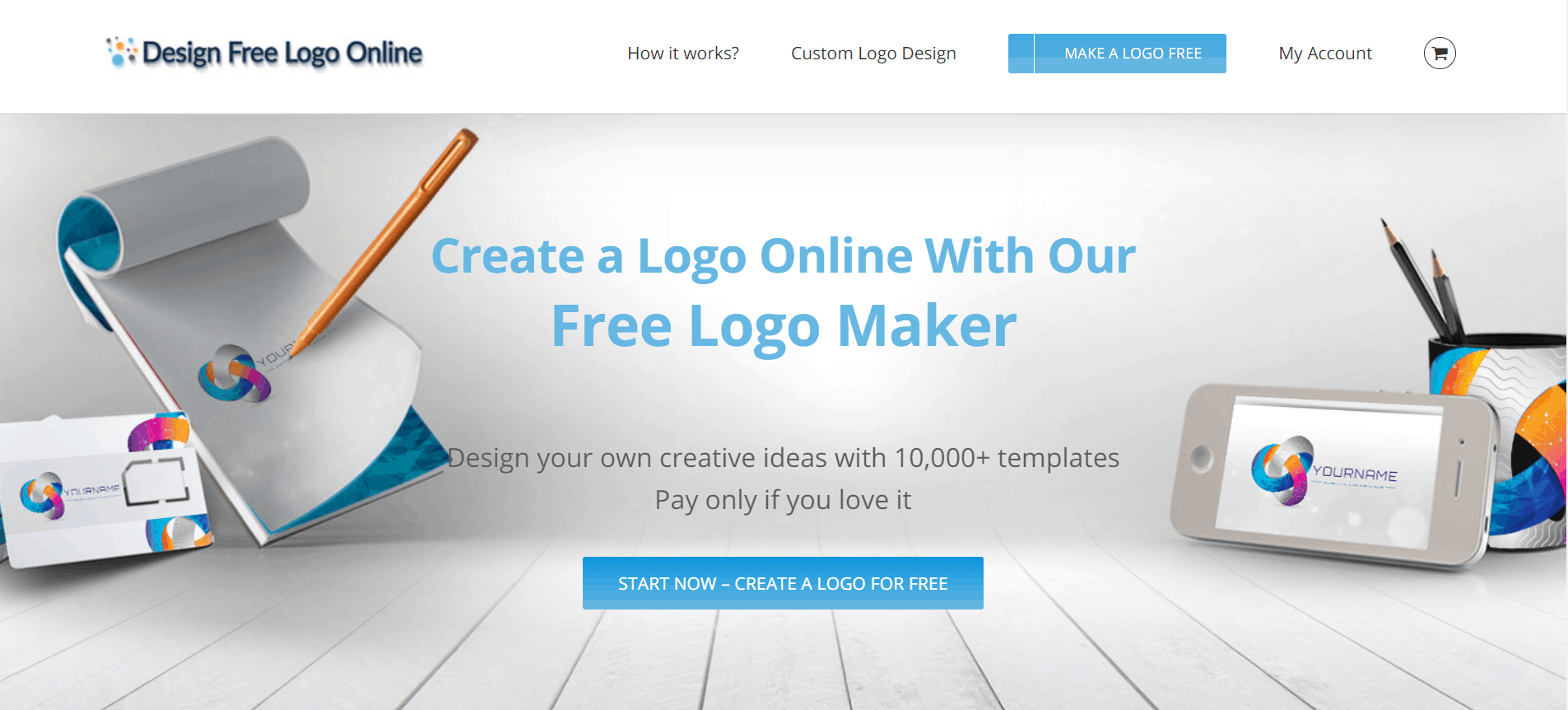 Design Free Logo Online is also a logo maker featuring ready-made templates, over 1000 of them to be more precise. All of them are professionally designed, so if you're looking to do minimal work yourself, this tool might be the right choice.
Its editor is relatively simple, but some things don't flow as easily as they do with our two previous entries. However, this won't really pose a problem since it all gets pretty smooth once you get the hang of it.
When your final product is complete, a download in a lower resolution is completely free, but an HQ one is going to cost you some money.
5. Logaster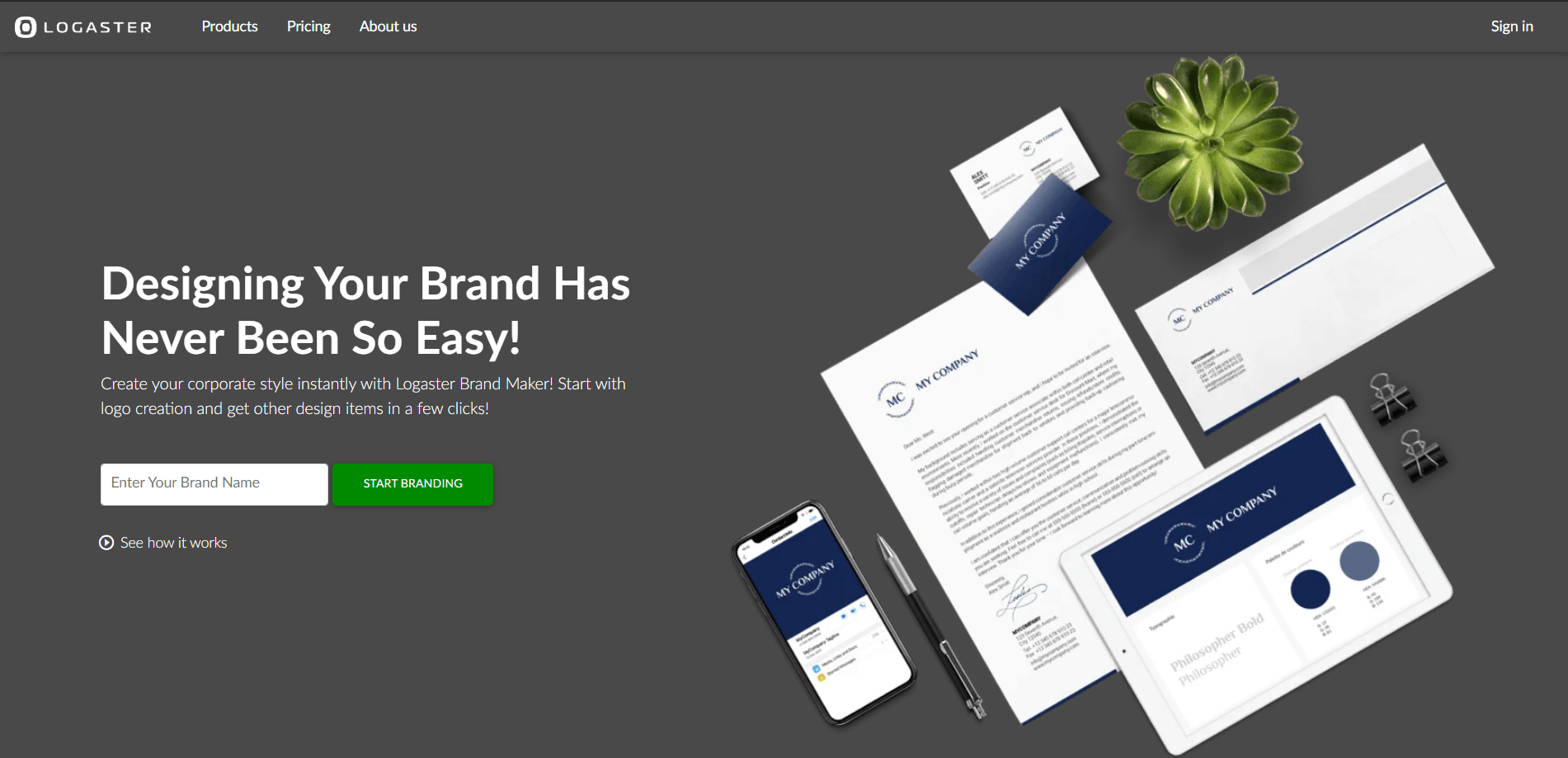 Logaster is a bit different than the other entries on our list. Plus, it's the first one that's also a logo generator. So, this tool is for those of you who may not have an abundance of ideas on your own.
There are a few steps to creating your perfect logo with Logaster, the first one being entering your company name and field of work. After that, you can choose to include a slogan if you so desire. Once all the required information is filled out, you'll be greeted with a few potential logo options generated to suit your brand.
Of course, you can customize the designs to your heart's desire and download the end product for free. However, that only applies to the low-quality version, the HQ ones you'll have to pay for.
6. Logogenie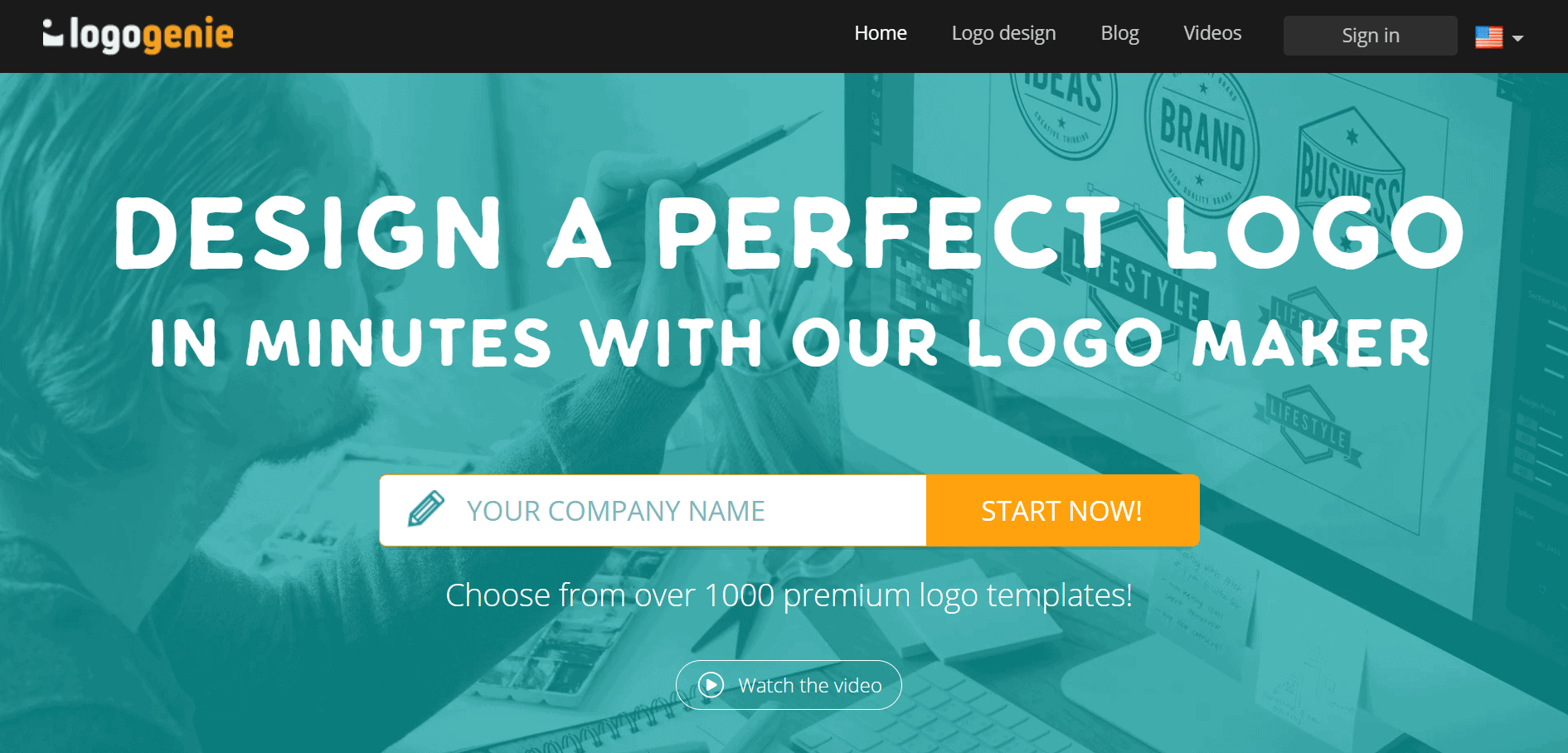 Logogenie is a great solution for beginners as it guides you through the process of generating a template that will be your starting point. The process is pretty much standard; entering the company name, industry, etc. After there are a few logo ideas at your disposal, choose the best one and get on with customization.
This tool is perfect for beginners because its editor is super-simple to use and suggests specific changes as you're designing. Plus, this is one of the few free logo maker tools that allow layered editing. So, if you want something a bit more complex but hate starting from scratch, this is your tool.
7. DesignEvo Logo Maker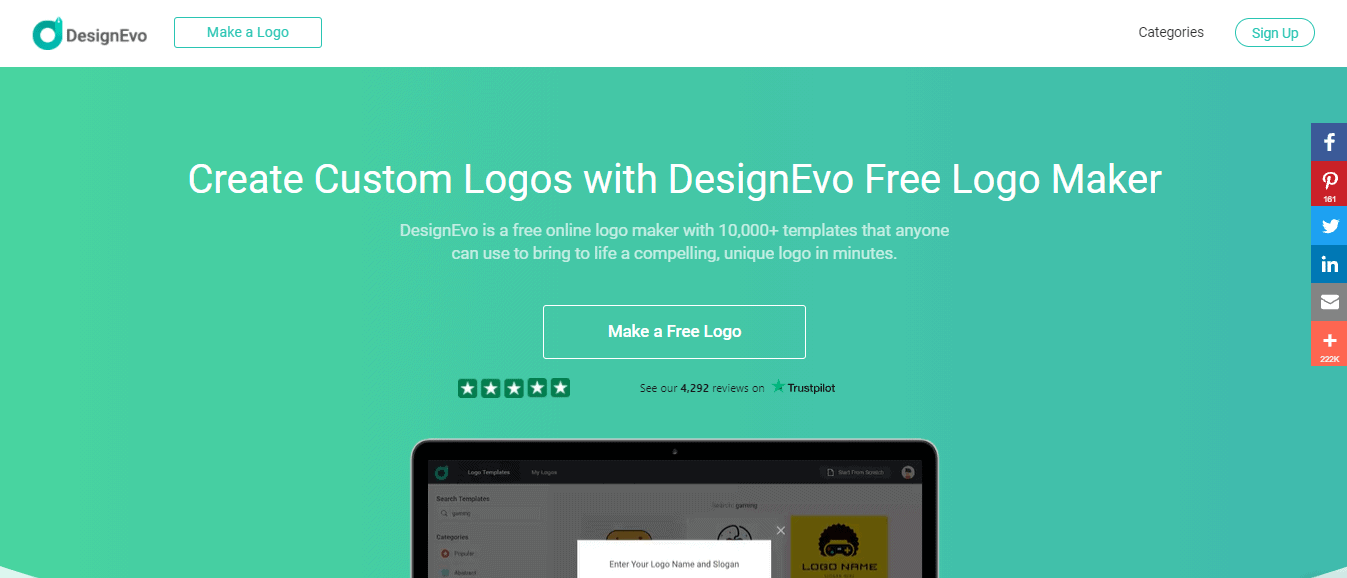 DesignEvo Logo Maker is an easy and fast app that enables you to create personal and business logos with good looks. Even if you know nothing about graphic design, you can use DesignEvo to design a professional logo very easily. One outstanding feature of this software is the great selection of in-built delicate logo templates. The amount reaches over 10,000. It may be hard to believe but it is true for this small and smart logo maker.
DesignEvo Logo Maker also provides millions of cute and stylish icons for you to choose from. You can change the image in the existing template, add new icons to it and adjust its size, color, and position. Another great feature of this helpful tool is 100+ stylish font options, any of which can make your logo more striking. With only a few clicks, you can complete logo design work. DesignEvo allows you to preview the logo before downloading it.
DesignEvo offers three package plans: free, the basic, and the plus. If you pursue more features and have a small budget, you can adopt the basic or the plus plan.
8. FreeLogoDesign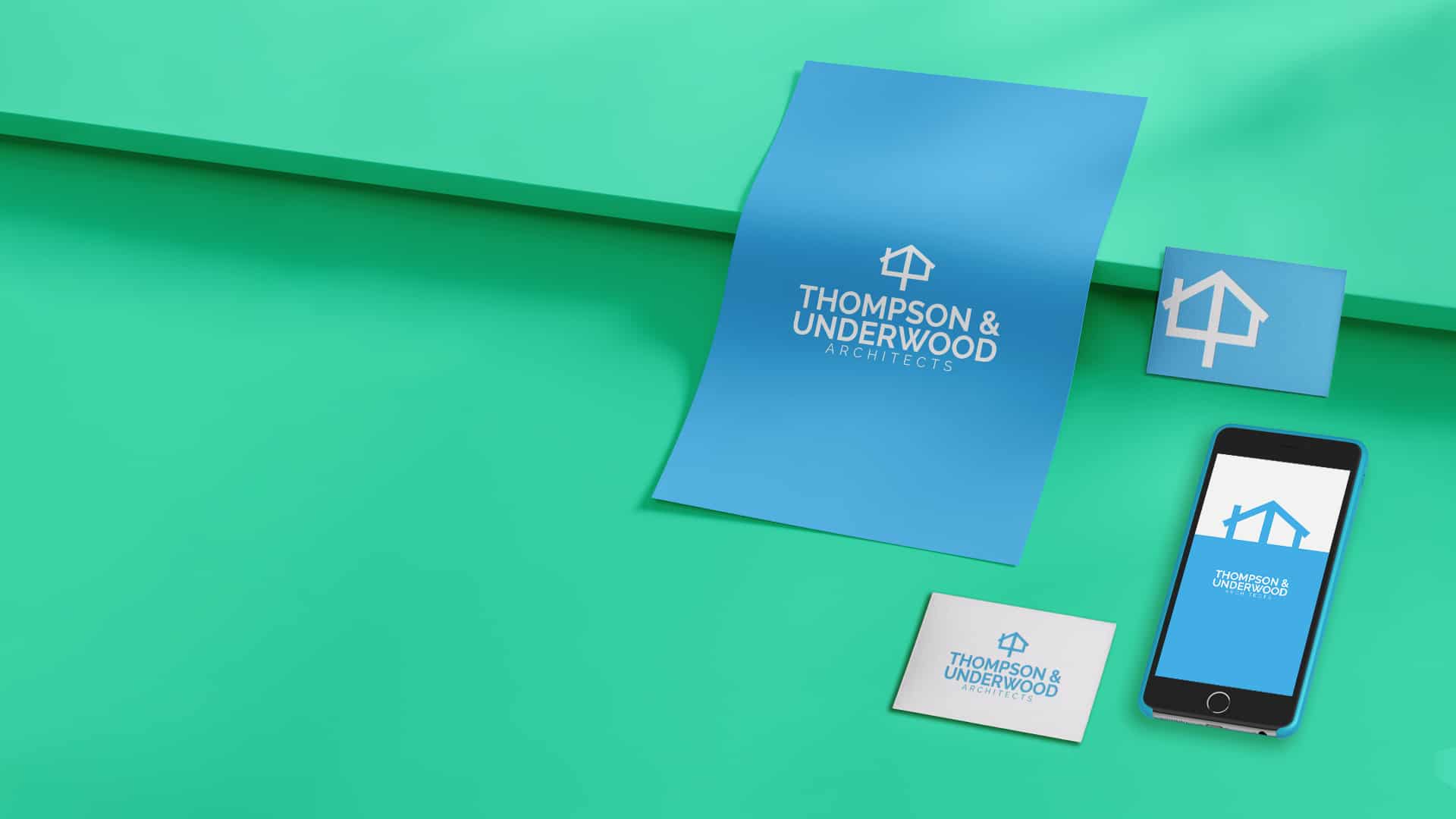 FreeLogoDesign is a logo maker that, as its name suggests, allows you to create free logos. Start the creation process by taking a look at their logo templates; FreeLogoDesign has more than 2000 templates created by their team of graphic designers. When you find one template that you like, customize it with their editor. You can use it to change the colors, fonts, shapes, icons, etc. You only need to click on an element of your logo to modify it. No need for graphic design skills to create your logo.
When you are satisfied with the final result, you have many options. You can decide to download your free logo. The size will then be 200×200 in PDF format. If you have professional needs, you can purchase one of their high-resolution packages. They even have a business card and email signature makers.
9. Tailor Brands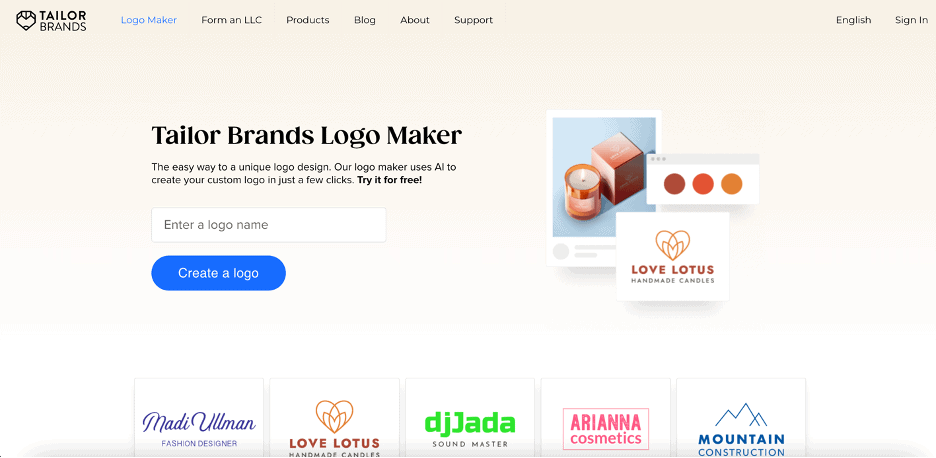 Tailor Brands logo maker is powered by artificial intelligence, so each of its logo suggestions is unique.
You'll receive several logo ideas based on details such as business name, business industry, preferred logo style, preferred fonts, and similar details. These ideas aren't pre-templated but are actually unique to your business and provided information. You can then make them even more unique by adjusting the exact layout, colors, font, name placement and other details. Each detail is easy to adjust.
You can have a captivating and professional-looking unique logo quickly with Tailor Brands. Once you've created a logo that you're pleased with, you can download the logo in many different file types. This makes it easy to use the logo in different places.
If you're looking for a logo solution that's easy and looks good, the AI used in Tailor Brands' logo maker yields impressive results.
FAQs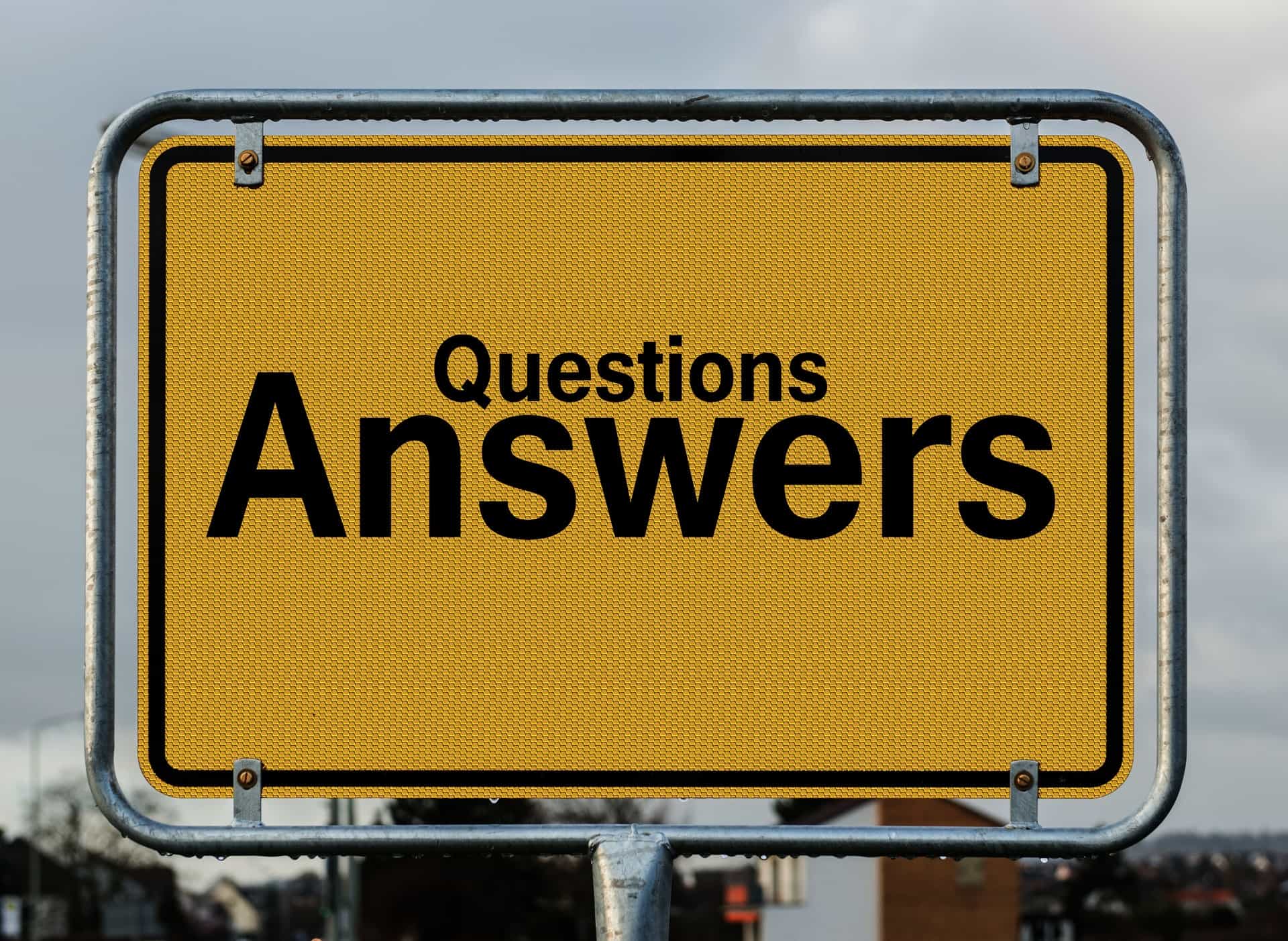 1. Do I actually need a logo?
In essence, no, you don't. But it does greatly help with brand recognition and makes everything seem that much more put together. If you want something really simple, you could use just about any photo editor out there. There's no reason why you shouldn't. But a definitive advantage of using a logo maker is that they're designed to do one thing, so it's going to be a lot easier to create a good logo.
2. Some tools have free downloads only for low-resolution options; is that good enough?
Well, that greatly depends on what you need the logo for. If, for instance, you run a small company and only wish to put the logo in the header of your documents or as a little ornament next to the title on your webpage, then it could be enough. Basically, if you need a small image only, you could get away without buying the HQ version. But, if you plan on taking this route, it's important to remember that you might want to update the logo later on as your business expands.
3. How do I make sure my logo is good?
Just like anything in life, whether or not someone likes your logo will mostly come down to personal preference and taste. The most important thing is that it represents your brand accurately. Don't create a bright red, angular, abstract logo for a health food store, for example. Make sure it matches the feeling and the purpose you're trying to convey.
Some other things to avoid are too many clashing colors, too many contrasting font colors and sizes, the logo having no connection at all to the business, and too much text. All of these things are overly distracting and won't fare well in the long term.
Conclusion
All of the logo makers we listed above are great and do the job they were meant for successfully. Whichever one suits you and your capabilities the best is the one you should go for. If you haven't got many ideas, then help yourself with a generator.
If you know exactly what you're doing and are artistically inclined, choose the one that offers a simple blank canvas and have at it. As we've said before, it's all a matter of personal preference.
Hopefully, you found this article helpful and saw the logo maker you came here to find. If you have any questions or comments, feel free to let us know below. Best of luck, and have fun creating a great logo for your future business endeavors.