If you own a WordPress blog or website, data analytics tools can help you know how many visitors your website gets, what your visitors do on the website, the most popular pages, as well as the source of your traffic.
With numerous options available, it may be challenging to choose the right solution for your website. Here are the best data analytics tools you should consider for your WordPress website.
1. Google Analytics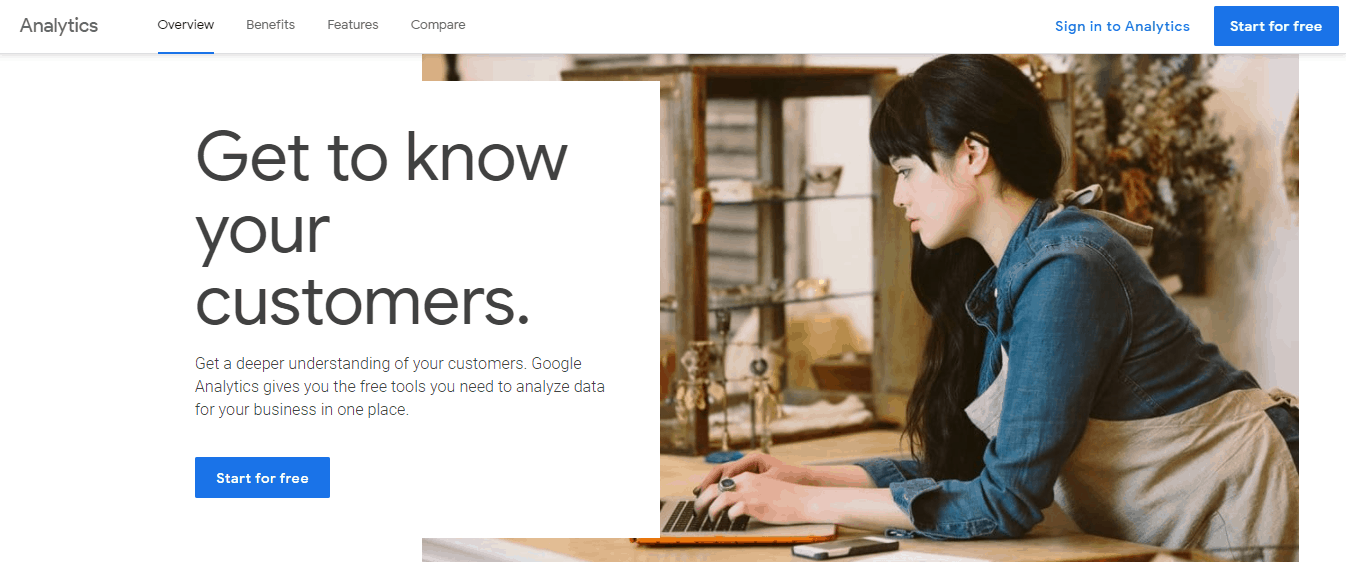 Google Analytics is the most popular data analytics tool for websites and is from Google. Google Analytics measures website traffic, bounce rates and tracks your conversion goals. It also provides a real-time visitor count, source of traffic, user engagement and can perform A/B testing. The good thing about Google Analytics is that you can use one account on multiple websites and view the analytics under one dashboard.
You don't require a plugin to use Google Analytics on your website, although plugins may make it easier for you. While it is free, you have the option of upgrading to Google Analytics premium at a cost. The premium version gives you access to higher quality data, a data volume capacity of more than 10 million, as well as advanced analytics.
2. Matomo
Matomo is an open-source data analytics tool you can use to measure user behavior and website traffic on your WordPress site. Formerly known as Piwik, Matomo focuses on privacy and offers data protection in addition to insights on your website users and analytic reports. It also has active support that can help you set it up.
Some of the basic information you can view include traffic features and keywords. However, advanced features include multiple site management as well as following your visitors in real-time. Matomo also has a mobile app that you can view your website reports on. It is free for self-hosted users, and you can host it on your WordPress. Note that you can also decide to pay for a cloud account.
3. StatCounter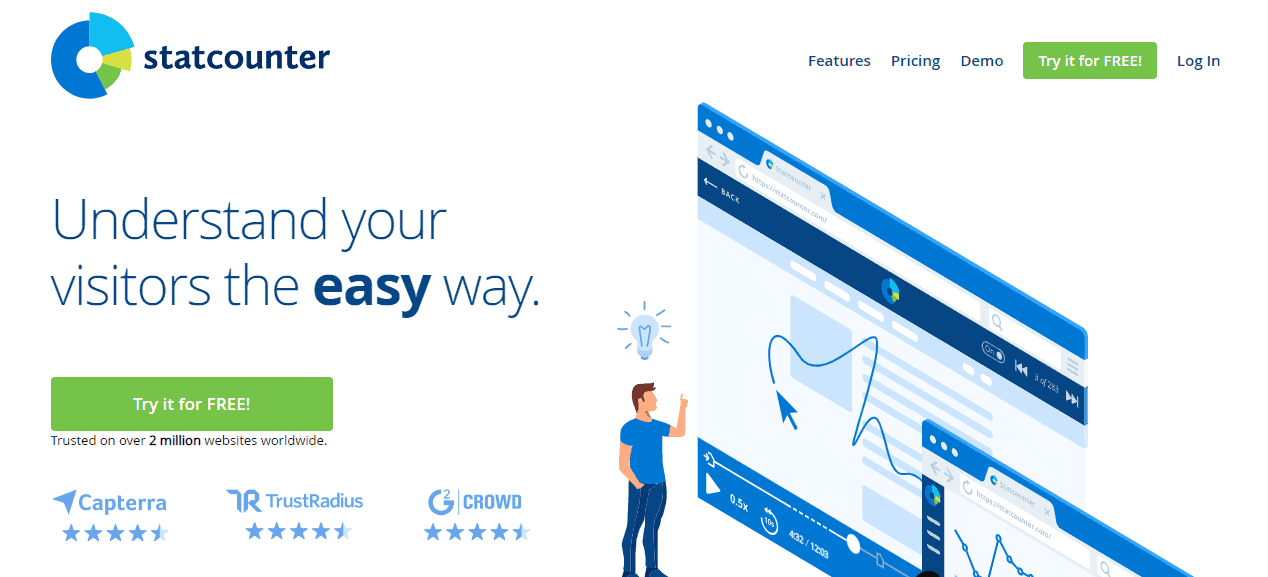 StatCounter is a web traffic analytics tool that allows you to connect your site to the StatCounter service. With StatCounter, you can view your traffic sources, visitor devices, and locations, page views as well as real-time visitors. It has a simple layout and a self-explanatory dashboard that is easy to understand.
As it is a simple analytics tool, StatCounter may not be ideal for your website if you need to track your eCommerce, affiliate links, events, or goals. StatCounter is free to use up to 500 page views. However, you can upgrade to a premium account that gives you access to advanced services including, paid traffic tracking and landing page analysis.
4. Mixpanel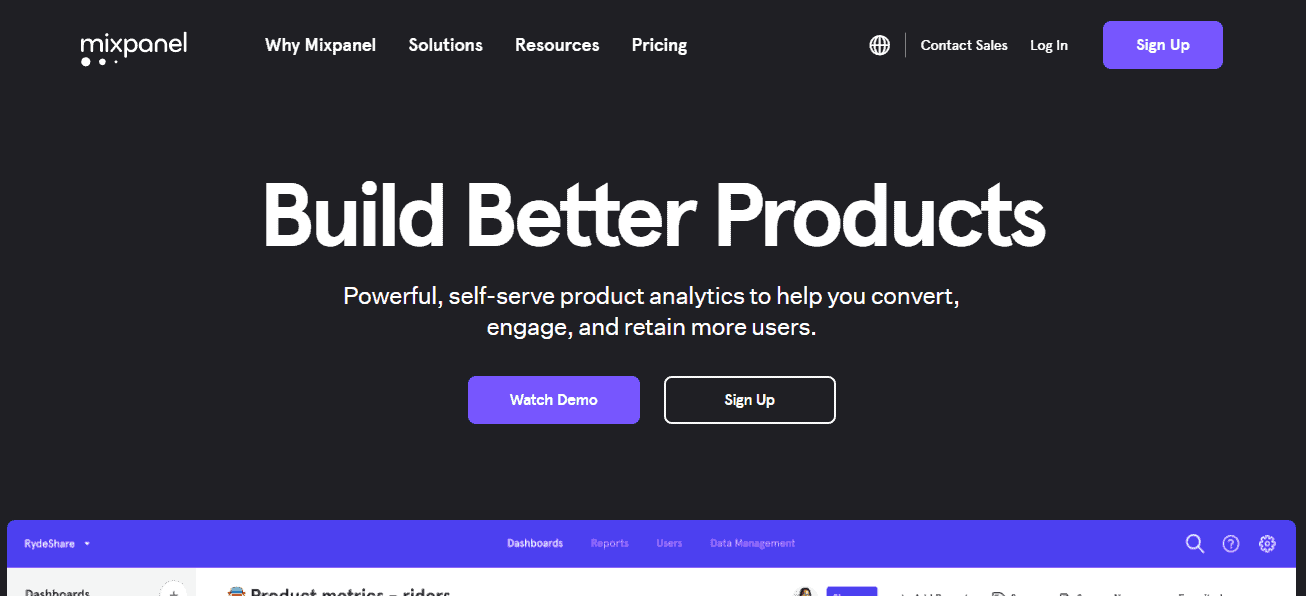 If you want to analyze detailed information and conversion rate quickly without writing SQL, Mixpanel is for you. The analytics tool is ideal for tracking customer behavior, such as what visitors do when they visit your site, as well as where and why they drop off. Besides seeing how visitors interact with your website, you can view subscription funnels, conversions within a given period and collect retention reports.
Mixpanel helps you build retention by sending push notifications and emails to your website users. The pricing options for Mixpanel vary depending on what actions your website or app visitors take. As such, it can range from free to $25 per month and unspecified prices that best suit your business.
5. Woopra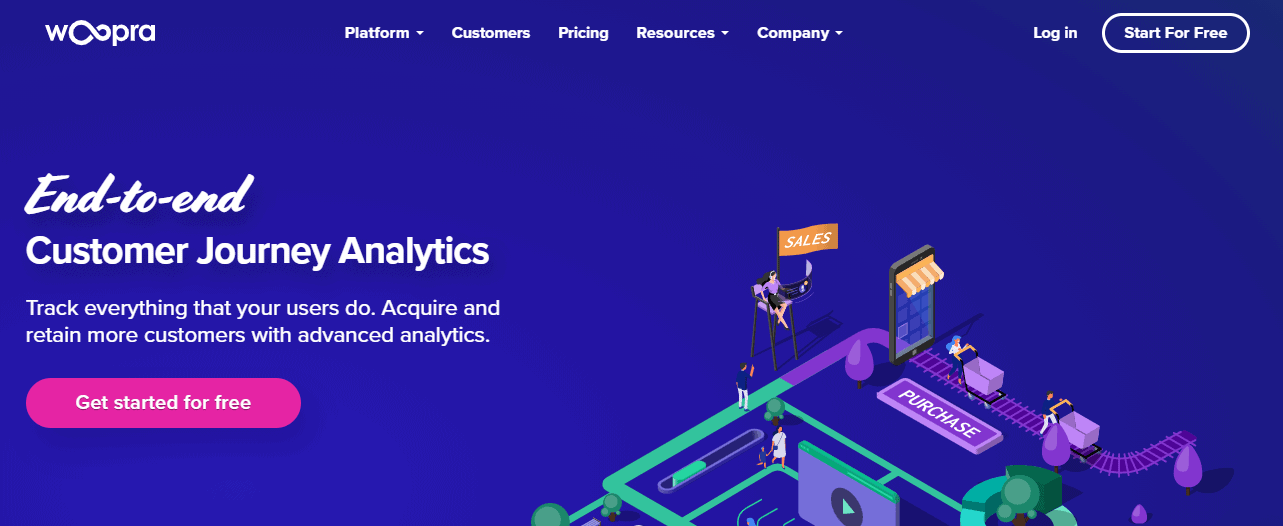 Woopra is among the best data analytics tools for your website as it focuses on the customer journey and presents it in a simple format. It offers real-time statistics and tracks website users at an individual level. Therefore, it can help you get a better understanding of your customers throughout the different touchpoints. Doing so enables you to offer a better user experience. What's more, you don't require SQL to use it. Woopra also comes with a WordPress plugin for easy integration.
Woopra focuses on retention, segmentation, and customer trends, among other metrics. It allows you to develop funnels and track what hinders your users from converting. You can also generate custom reports for business purposes and integrate Woopra with third-party tools such as Dropbox and Facebook for more analytics information. The data analytics tool offers a 14-day free trial, after which you will have to pay depending on your specific needs or the amount of traffic you get.
Conclusion
You can use the above options to select the best data analytics tool for your WordPress website. When choosing a data analytics tool for your website, consider your business needs, features, as well as pricing and budget. Doing so will allow you to pick the right analytic solutions that fit your needs and offer value for your money.