Finding new leads is no easy task. It involves a lot of patience and careful crafting of messages with which you are going to try and reach out to your potential new clients. And even after all that, it's actually quite likely that you'll still end up with nothing, which can make the whole process quite frustrating
Fortunately, though, there are tools out there that can make this job a whole lot easier. They can help you verify contact information, create campaigns, and do many things automatically, which saves you a lot of time and patience. And if you pair them with some of the best team collaboration software like monday.com, your business will thank you.
To help you find the best one, here's a list of the top 5 tools that can automate prospect searches and outreach.
1. Sales.Rocks

Sales.Rocks simply has to be awarded first place on our list. This ingenious little piece of software helps you find leads in a flash thanks to an incredibly detailed list of filters – from more standard categories like country or region, all the way to the web technology used, you can find exactly the right prospect for you in just a few clicks. But that's just the beginning.
Sales.Rocks will check e-mails and phone numbers for you, plus, there is the option to set triggers that automatically send out your e-mails once a certain action happens or a condition is met.
You can even plan your outreach hour by hour, that's how detailed this whole process is.
But perhaps the best thing about this product is that it's so very intuitive and easy to use. Nobody should ever have any problems coming up with solid leads, and all the required information will be displayed in a blink of an eye. So, for automating prospect searches and outreach, you won't find a better tool than Sales.Rocks.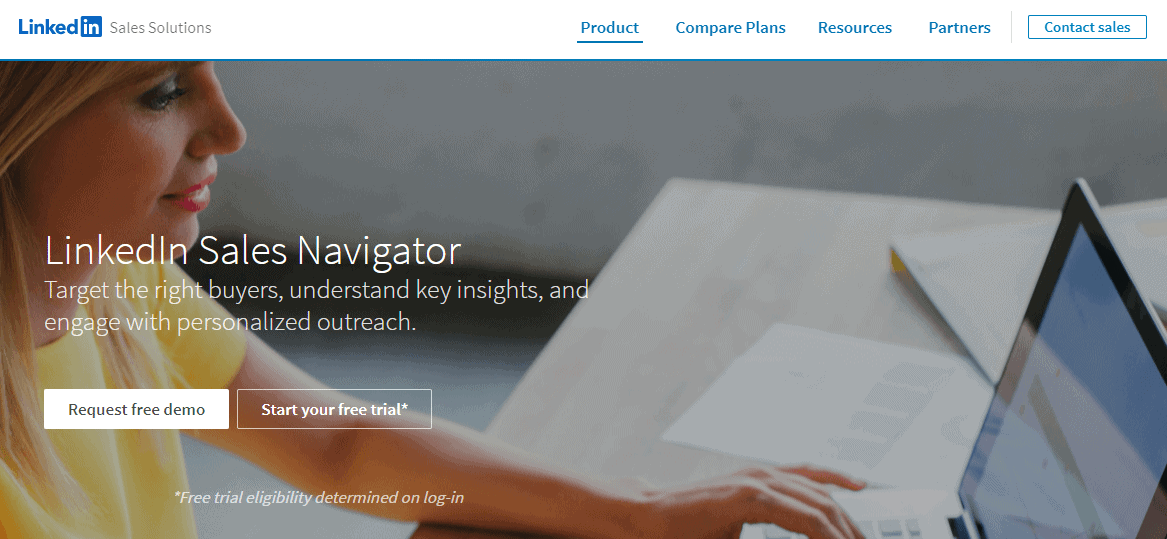 Seeing how LinkedIn is pretty much the hub of available prospects in the business world, it makes sense to search it for available leads. LinkedIn Sales Navigator can help you a lot in that endeavor because it, just like the previous entry on our list, has a whole lot of filters you can use in your search. Industry, company size, titles… all those things can be taken into consideration when coming up with your ideal customer. So you may find convenient LinkedIn automation tools for your account.
It's worth pointing out that a free demo is available, so you can test this tool out without any financial commitments to see if it's what you need. The trial can last you up to a month, which is very commendable.
3. LeadMachine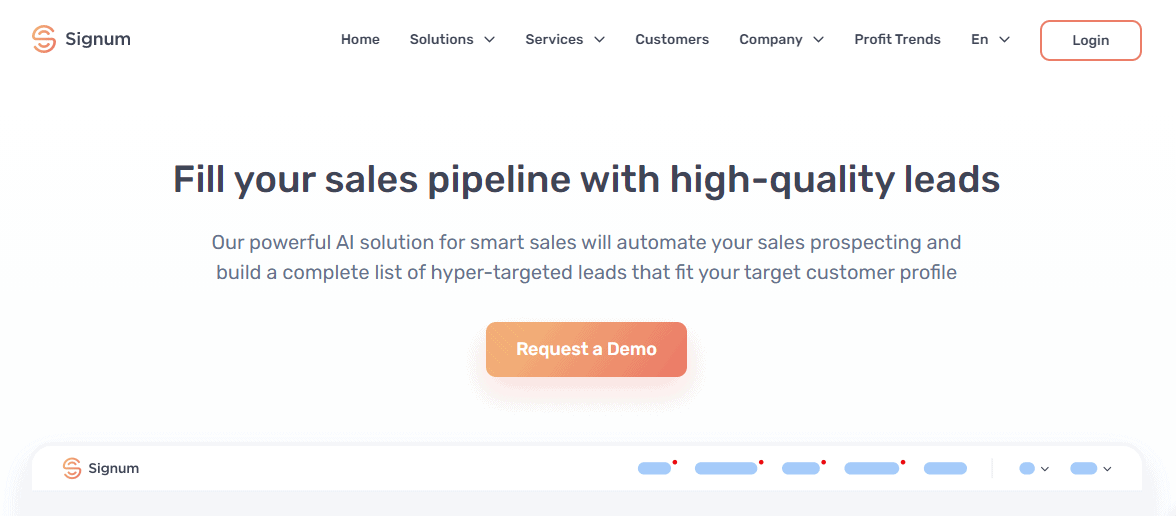 LeadMachine by Signum.ai is another great tool to help you find reliable leads. Again, you have a very diverse array of filters and categories you can use to find the people and companies that suit you best, and these include even things like revenue and employee count.
However, what makes LeadMachine stand out from much of its competition is the fact that, with it, you can browse an incredibly large database of more than 200 million companies and easily create lists of the ones that fit you best.
Furthermore, there are plenty of signals that show you who is willing to make an investment, signals like job openings, new partnerships, startups, and much more.
LeadMachine offers a ton of data, and all you have to do is say which categories interest you the most. The tool's AI will do the rest.
4. Reply.io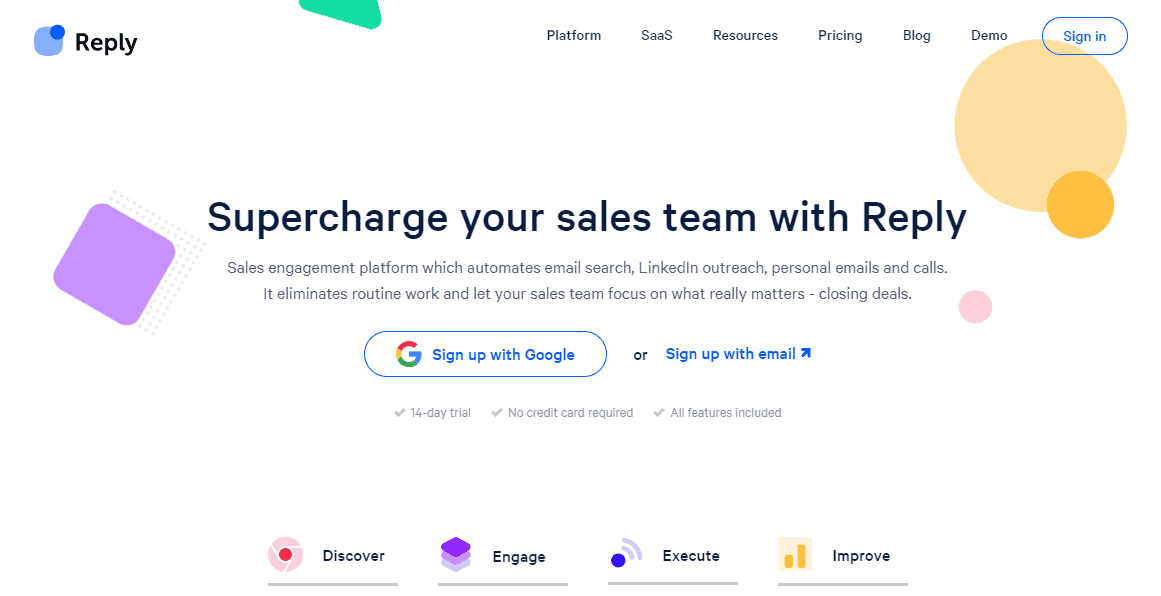 If you're in the SaaS industry, you've probably heard of Reply.io. It's a tool that also focuses on LinkedIn, and once you find your leads there, you can put them in automated sequences to have them engaged more efficiently. After that, you can execute whatever task you deem necessary and check and compare the results. You will get a whole lot of numbers this way, so you will easily be able to discern which approach works best for you.
This Chrome extension offers a lot of neat features, such as sending messages through WhatsApp, syncing contacts from Salesforce, Hubspot, and Copper CRM, and then providing more data on them.
It's important to note that new features are on their way as this tool is constantly being developed and upgraded. That, along with its great interface, is something that clearly shows that Reply.io deserves to be on our list.
5. Prospect.io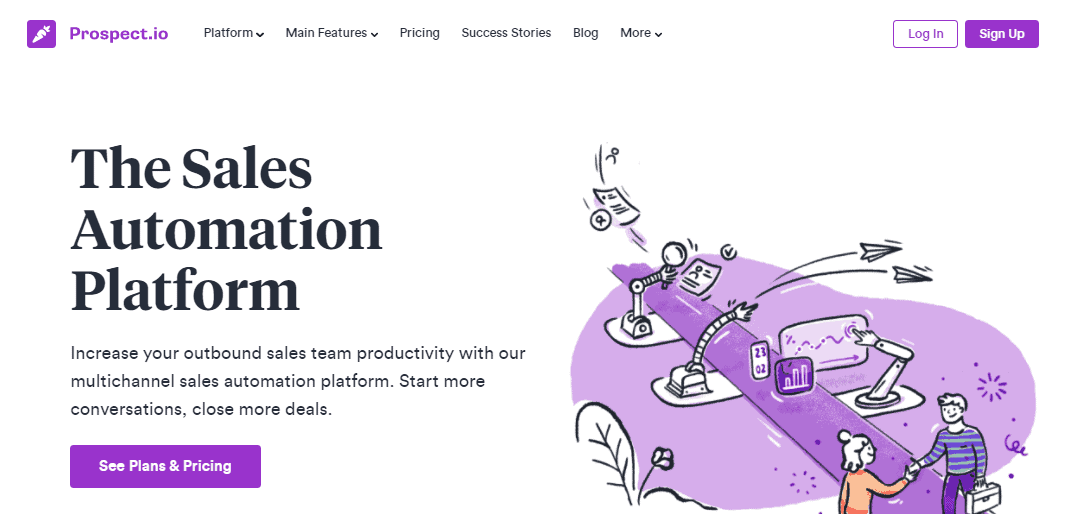 Prospect.io allows you to save a whole lot of time by creating powerful automations in a matter of minutes. It's all very simple and intuitive and the creation process focuses on the visual aspect so that you immediately know what to do.
Once you have that process in place, you can add leads to it manually or set up triggers and conditions that will automatically do that when the time is right.
In addition, with Prospect.io, it's really easy to find the e-mail of the contact that you really want to talk to. And just to make sure that you actually CAN contact them, the e-mail verifier that's also included in this tool will check if everything works.
But perhaps the most notable aspect of Prospect.io is its easy-going and playful nature. It really makes your job much easier and more enjoyable, especially because it motivates your sales team members through gamification. Therefore, you can expect to see an increase in productivity and efficiency, too.
Conclusion
Finding the right leads for your business really doesn't have to be a nightmare, which is often the case if you're doing everything manually and without any automation.
The tools mentioned above, especially Sales.Rocks, will make your life a whole lot easier and will increase your efficiency at the end of the day.
In just a few clicks, you will be able to find just the type of company you need and increase the chances for success dramatically. Therefore, investing in one of these fine products is an investment that is bound to pay for itself quite quickly.