"Speech recognition software is the stealth solution flying under the radar today that will revolutionize all our tomorrows."—Grant Fairley
Writing is an essential task expected of everyone in their professional life.
But the physical act of writing something is much slower than the brain's processing speed. That means a reasonable amount of time is wasted between thinking and writing.
Introducing Speech to Text Software
Fortunately, technology can automate the time gap between thinking and writing. There is a technology that lets you type without using your hands. The technology is Speech to Text software. This software increases efficiency at work and prevents the development of wrist problems.
It is a blessing for people who can't use their hands or have dyslexia and are physically challenged.
How Does Speech—to—text Software Work?
Software like Alexa, Siri, and Google Assistant changed the game of how typing works in this world. Industries like healthcare, customer services, Journalism, and many others are already making the best use of this software. Likewise, professionals find transcripts a better way to get work done efficiently and effectively.
In simple words, speech—to—text software 'listens' to audio and develops an editable and verbatim transcript. Speech to text software runs entirely on an automatic speech recognition system. It comprises acoustic and linguistic components running across multiple devices. The linguistic component converts the words, and the auditory component takes care of the audio.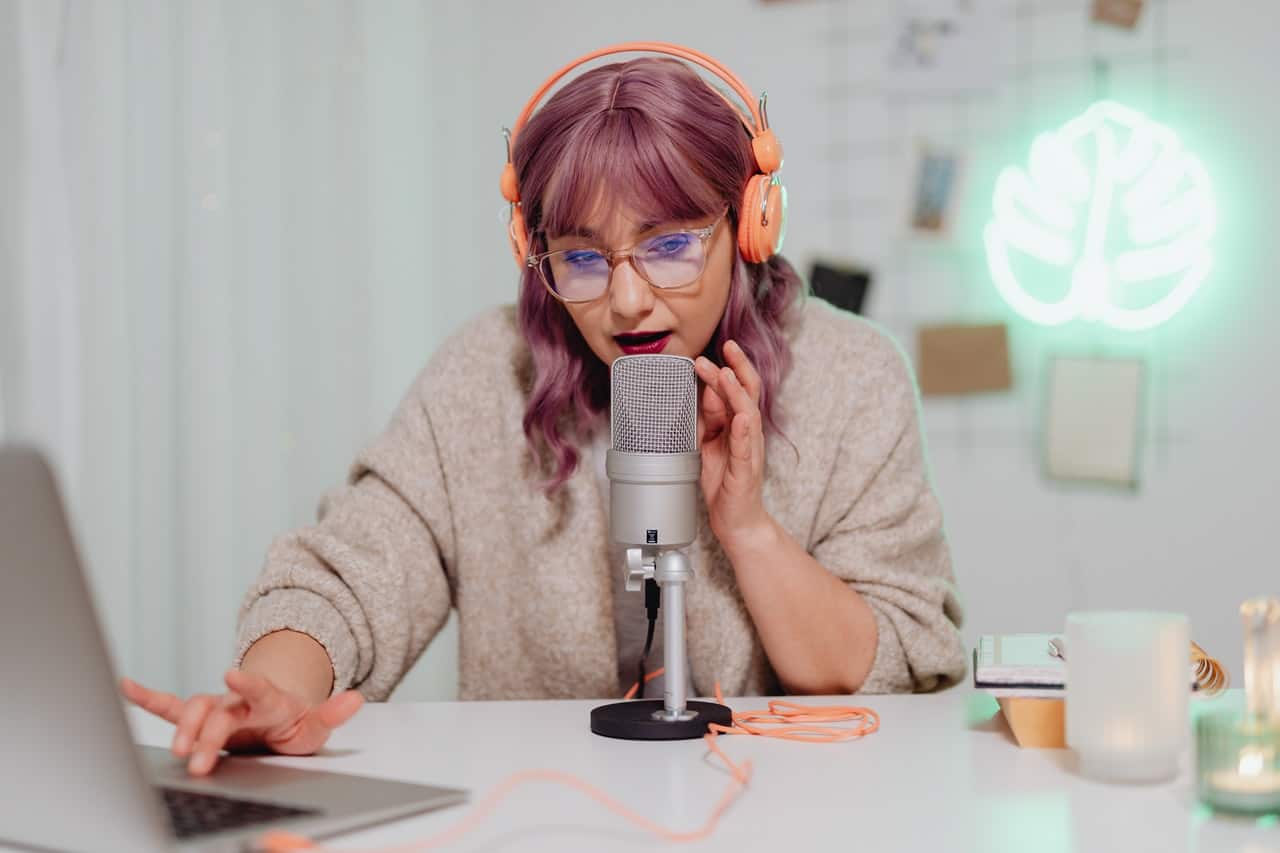 Nothing can come close to the quality and accuracy of human-based transcription services. Furthermore, speech recognition engines aren't perfect yet. But with AI and ASR technologies working together, we can expect 100% accuracy in the coming future.
Three Key Benefits of Using Speech to Text Software
Gone are those days when you would ram your finger onto your keyboard to get work done faster. Instead, all you need now is your voice to make the best out of speech—to—text software. The benefits of which are:
Increases efficiency
Once you make the best use of such software, you will see a notable difference in the quality and efficiency of your work. For example, doing presentations and writing documents becomes more manageable with the appropriate speech—to—text software.
Saves time
Getting more time to do other things is the biggest benefit one can derive from this software. Writing for multiple items at once is a challenging task. A speech—to—text software can complete your documents at the earliest.
Helps people with specific disabilities
People in your team who struggle with hand injuries, dyslexia, and other accessibility issues can get the most out of the software. They can do most tasks in their lives using their voice only.
Ten Best Speech—to—text Software in the Market
If you are someone who has no experience using speech—to—text, the following are some of the best speech—to—text software applications in the market that you can use.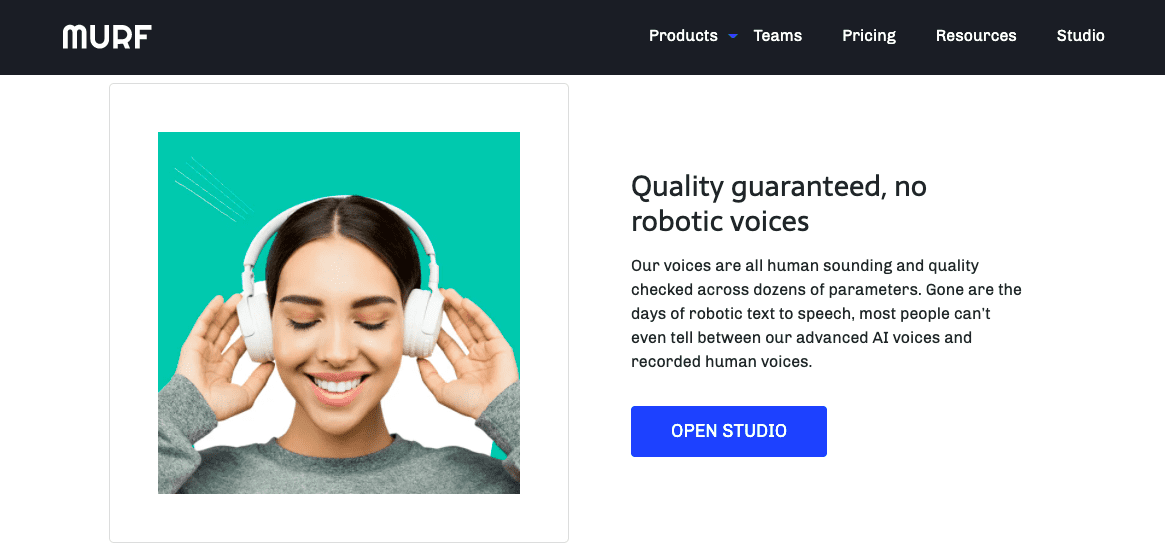 Murf.ai is an AI-enabled SaaS-based voiceover startup. Murf provides studio-quality voiceovers that cater to every need of a professional. In addition, it offers realistic text—to—speech voices where you can play with the pitch and the punctuations used. Murf comes with an entire stock library containing 15+ languages and various accents.
It also comes with an integrated grammar professional that can write and edit the perfect scripts for you. A highly-recommended tool for beginners as you can build and edit your entire content on a single platform. The best part of using Murf is that you do not need to hire a professional voice artist or use complex recording equipment.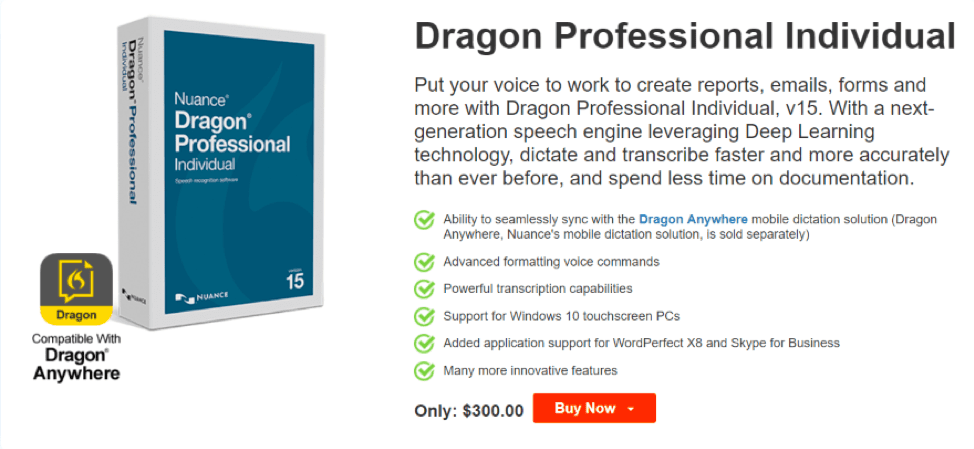 Dragon is a famous speech—to—text software. Designed for business and professional writing, Dragon does dictations and transcription. Deep Learning technology is fitted into the software to automatically adapt to the user's voice and the environment surrounding them.
Dragon instantly adds frequent words and phrases to their system to minimize the corrections required. Additionally, the software can be integrated with business applications like Microsoft Office so that you can work hands-free.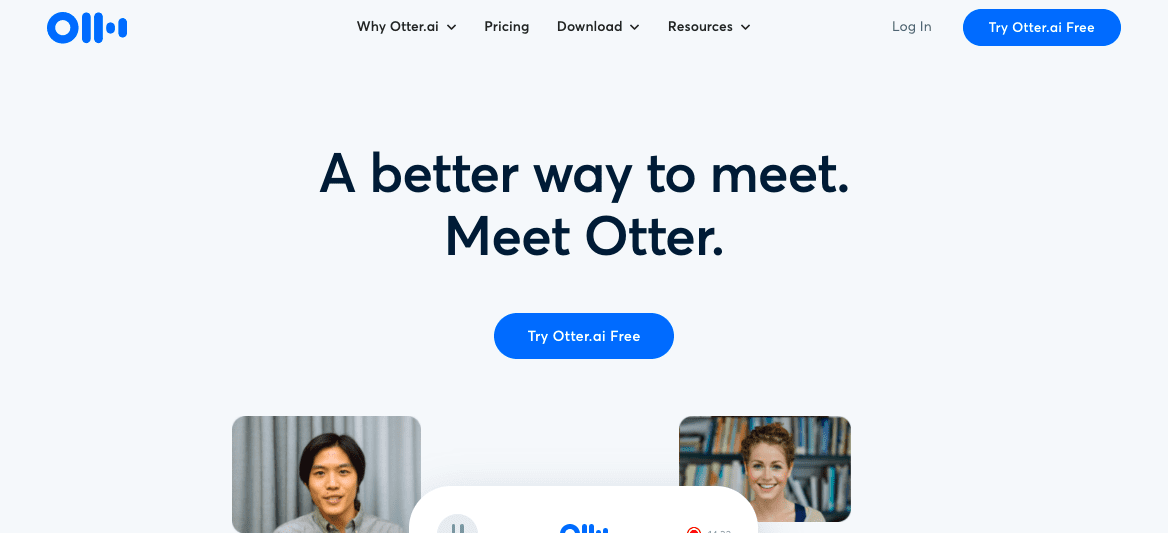 Create rich Otter notes for your meetings, interviews, and other voice conversations. Otter can transcribe essential discussions no matter how long they are. Otter can record these conversations from web browsers, mobile devices, and any device of your choice. Transcribing can be done on Otter in real-time and within minutes.
Google Docs Voice Typing
Most writers use Google Docs daily. The Google Docs Voice Typing tool is a powerful dictation tool. Apart from voice typing, you also get access to over 100 voice commands to edit or format your document. To start using Google Docs Voice Typing, go to the Tools section in Google Docs and click on Voice Typing.
To enable voice typing on your Google doc:
Enable access to your built-in or external microphone
Open the Google Doc you have been working on or create a new one
Place the cursor where you want to add the text
Click on Tools and select Voice Typing
Click on the microphone icon and start speaking
Speak at a normal pace and note any punctuations
Once you are finished, click on the microphone icon again to stop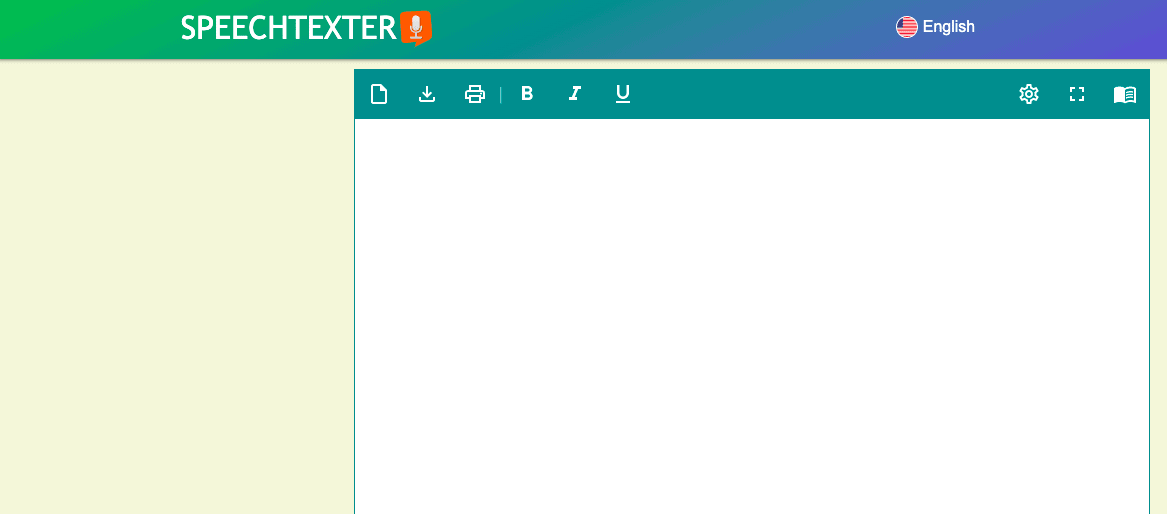 SpeechTexter is a free multilingual speech—to—text app that enables you to transcribe any documents using just your voice. This app has a 90% general accuracy rate and a 95% US English accuracy rate. SpeechTexter can also be used to learn words in another language. Some of the many languages on this application are Danish, Zulu, Polish and Bulgarian.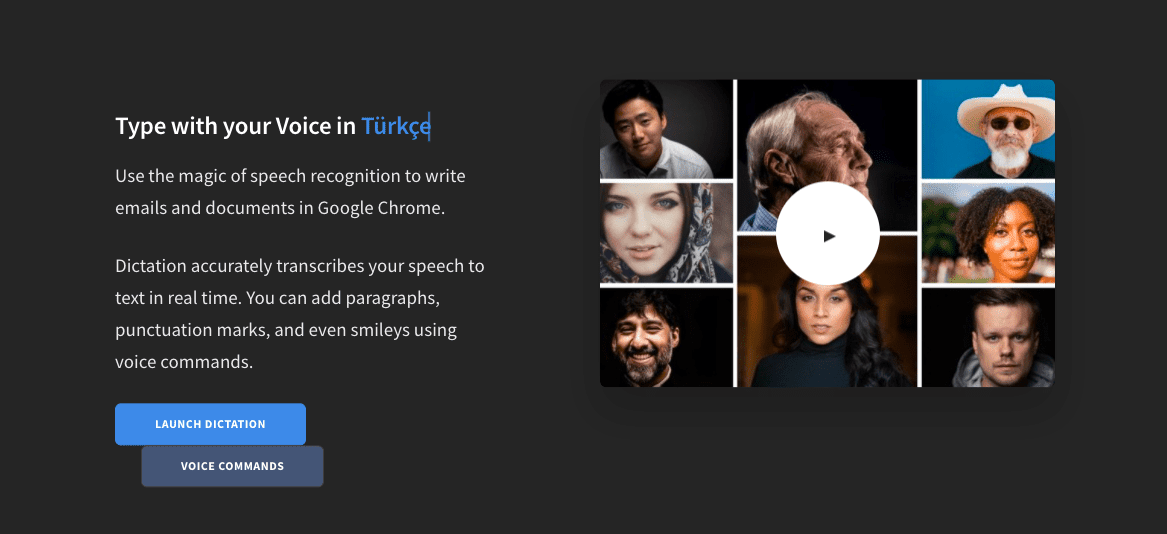 Dictation is an online speech—to—text app that can be used to write emails and other documents. This application comes with a text editor and rich text formatting options. You can use special voice commands to add emojis and special characters. Every text you enter gets stored in the browser. Hence, nothing ever gets uploaded to any other site.

Braina Pro is an application that can be used for personal and professional uses. Although this advanced version of Braina comes at an annual subscription rate, it gives you full access to all the features on Braina. The limitation with Braina Pro is that it works only on Windows. However, the application can set alarms, play music, and read ebooks using custom voice commands.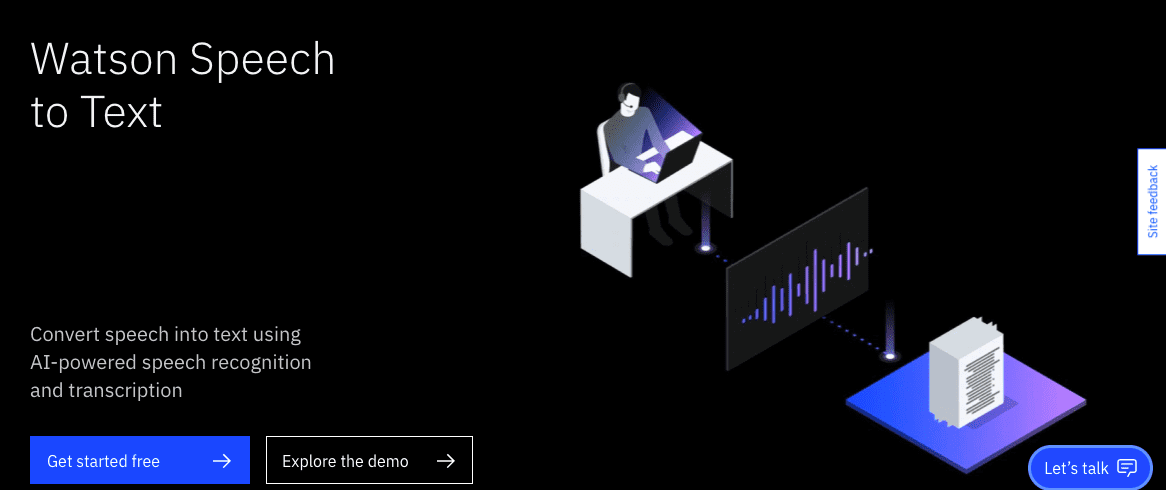 IBM Watson Speech to Text is an AI-powered speech—to—text software that provides advanced speech recognition and transcription solutions. It can transcribe in real-time and also translate multiple audio files. In addition, you can use smart formatting on the software. Although it is expensive, you get features worth the lump sum you pay.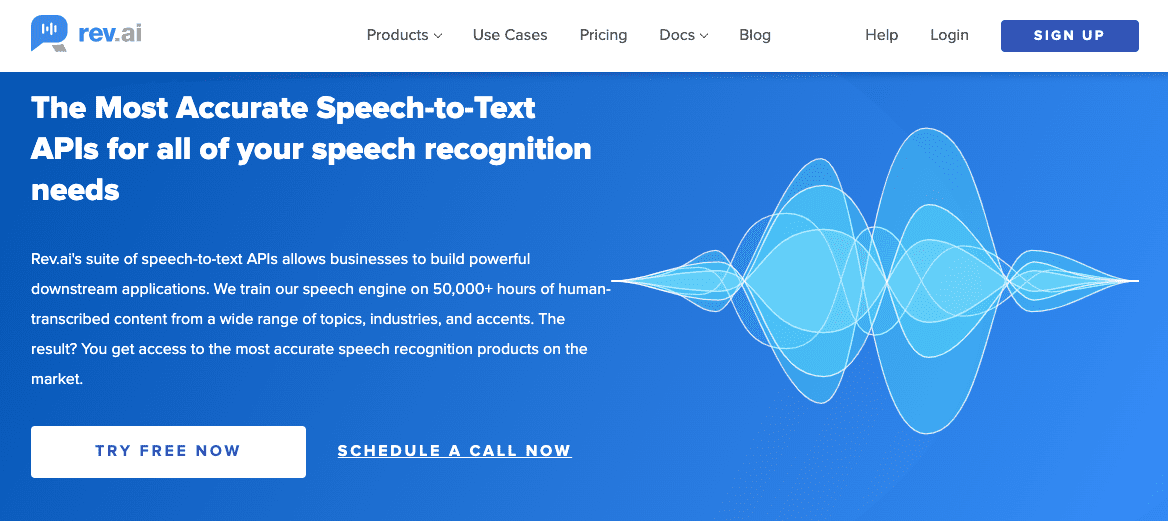 Rev.ai is a live streaming app powered by the best API in the world. Entertainment and media companies and educational institutions use this software to live stream their content. Their English model covers all accents at no additional price. Rev.ai will add more languages to the software soon.
Microsoft Azure
Microsoft Azure is a state—of—the—art software that supports 85+ languages and its variants used throughout the globe. The software is backed by the best tech services that handle other Microsoft applications also. You can add specific words to improve their database containing domain-specific words.
Azure provides additional layers of data security to its users. It has certification by HIPAA, ISO, FedRAMP, and others. Furthermore, your data never gets stored. Only you can view or delete data at any time.
Wrapping Up on Speech—to—text Software
In this age of automation, embracing new technology that can increase your efficiency and the quality of work is beneficial. None of the applications mentioned above require added expertise or skills to use them. Instead, learning to use and work with speech—to—text software will save your time and give your hands the rest they deserve.