Technology has revolutionized the way we live and work. We can accomplish more in less time by harnessing the power of productivity-boosting apps. Whether we're students, workers, or entrepreneurs, there's an app to help us streamline our tasks and increase productivity.
If you dive deeper, there's even an app to make money while you go about your day!
In recent years, developers have focused on creating productivity-boosting apps to help people get more out of their day. From to-do list apps that help us keep track of our tasks to calendar apps that help us manage our time, there's an app for every need.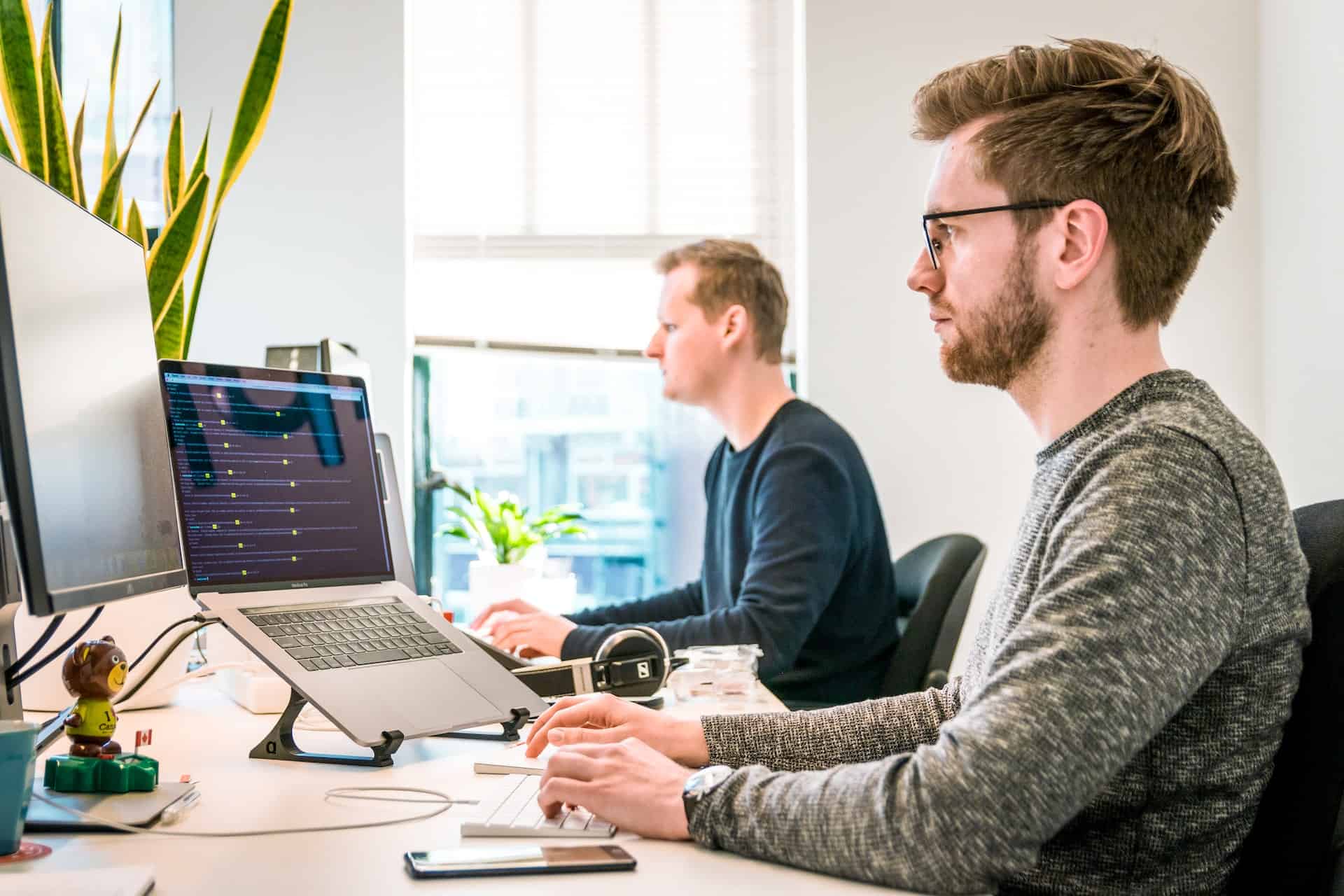 And with the ever-increasing capabilities of smartphones and tablets, these productivity-boosting apps are only getting better and better. Thanks to advancing technology, our daily lives are becoming more accessible and efficient.
This article covers the 5 best apps to help you stay productive throughout the day. Also, you can find time management and money-making apps to suit your needs and preferences.
This Article Covers:
(Please click on a link to go to a specific section)
Engross
Honeygain
Evernote
Forest
Krisp
5 Best Apps To Help You Stay Productive
In today's fast-paced world, productivity is vital. Many productivity-boosting apps help students, workers, and hustlers alike. These apps can help to organize, manage and streamline our tasks to make our daily lives easier.
There is an app for everything from to-do list managers to task schedulers. And if you find something difficult, chances are there is an app to help you with that too! With so many productivity-boosting tools at our fingertips, getting ahead has never been easier.
1. Engross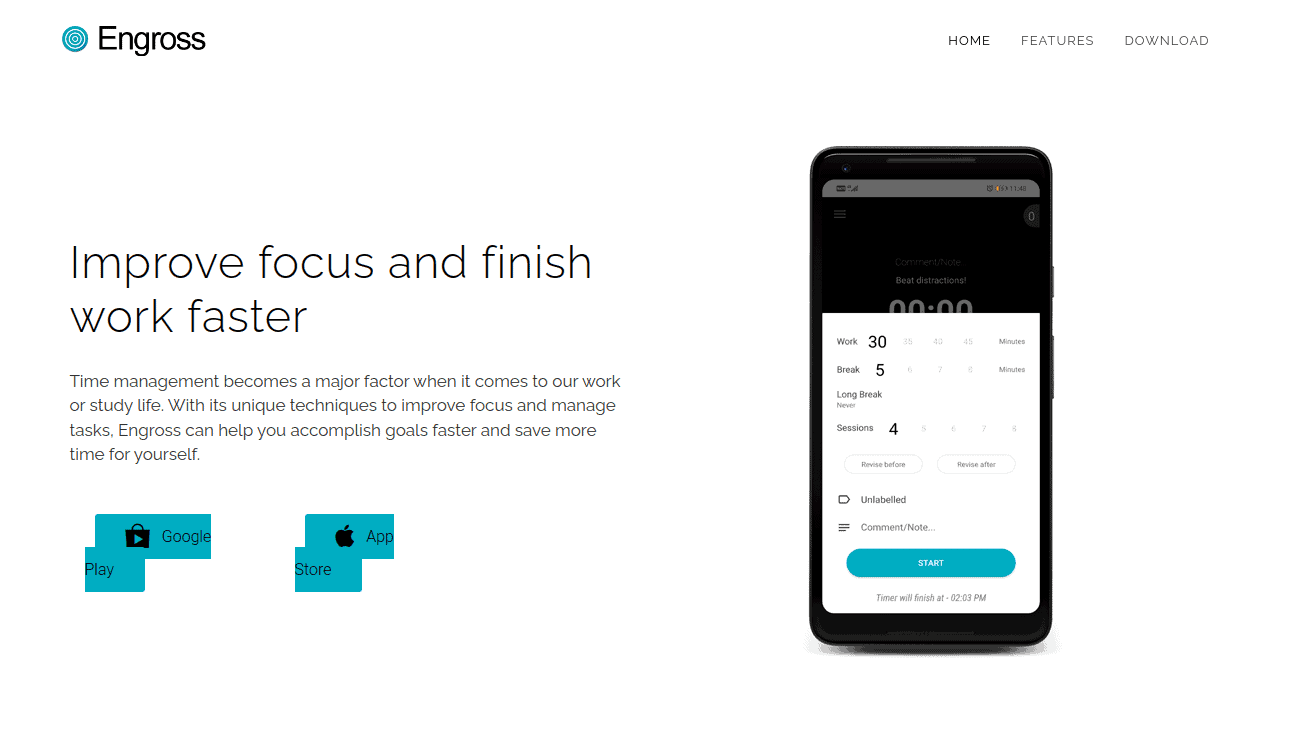 Engross is a time management app based on the Pomodoro timer to help manage distractions. The Pomodoro technique aims to break down a large task into smaller ones by having active work for 25-30 minutes at a time with a few-minute break in between. It is an excellent tool for completing extended writing, design, coding projects, or repetitive tasks like filling in worksheets.
The app has different timers for individual needs — you can customize how long you wish to work and what breaks you need to take. Engross keeps track of everything, and you can find the best technique that maximizes your productivity.
Another great feature of Engross is the distractions tracker. If you want to check the statistical record of how often you become distracted, press a button on the app and review it after your timer runs out. The great thing about Engross is that it's a free app for basic downloads that helps you stay productive doing any work you need!
2. Honeygain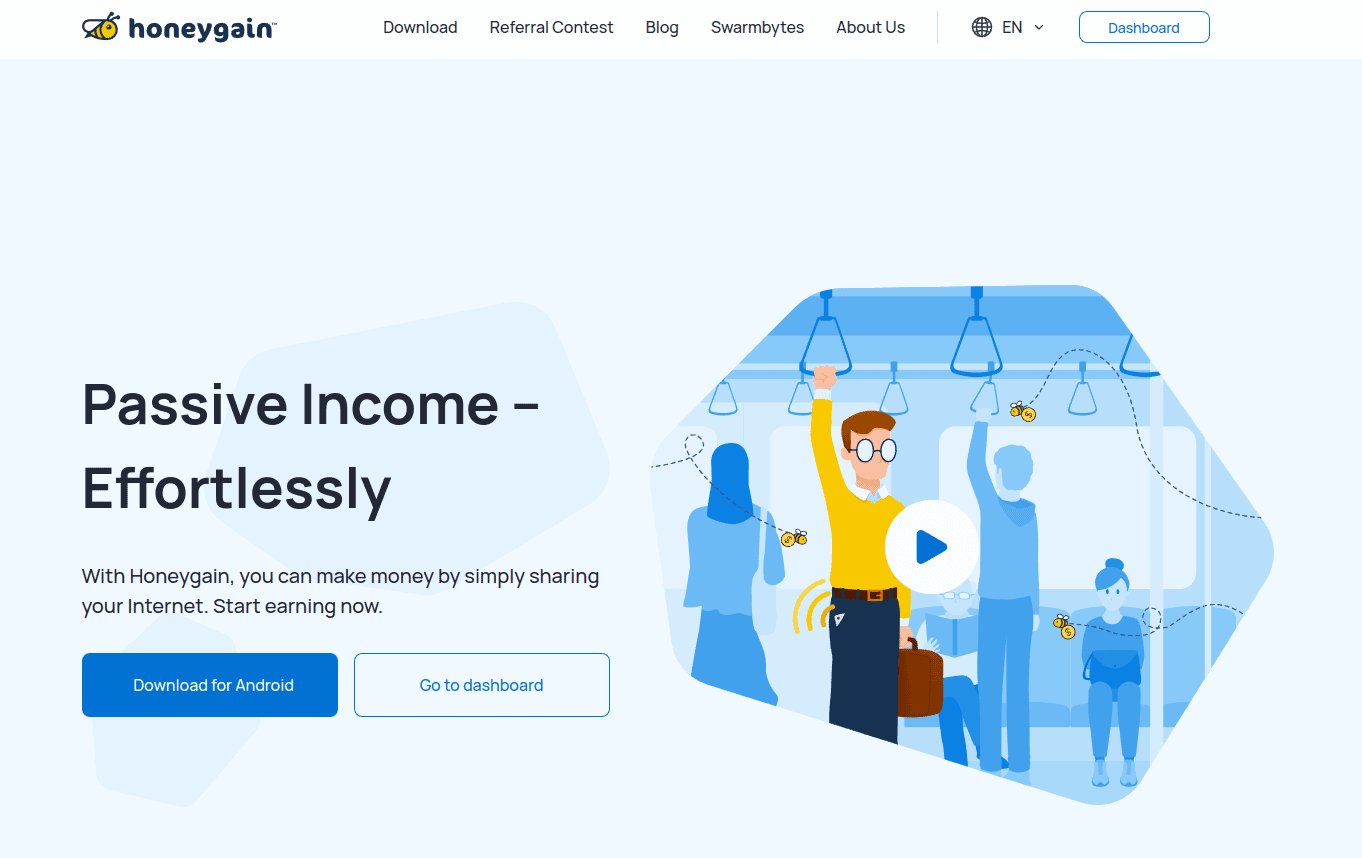 Honeygain is a free Internet-sharing app that can help you make money while doing regular work on your device. It pays you for the amount of traffic you share and runs as a background task, so you don't need to worry about working. If you spend long hours in front of a computer, utilize them productively and profitably. You'll get $3 for every 10GB, and you can boost your earnings through special features, Honeygain's lottery, and social media contests.
Also, you can refer a friend and get a lifetime bonus of 10%, equal to your referral's daily earnings. Honeygain funds everything, so it's a great app to make passive income that can cover your daily expenses. The app doesn't ask for permissions and accesses only publicly available online data. It's free to use and a great way to earn additional money while doing your day-to-day tasks.
3. Evernote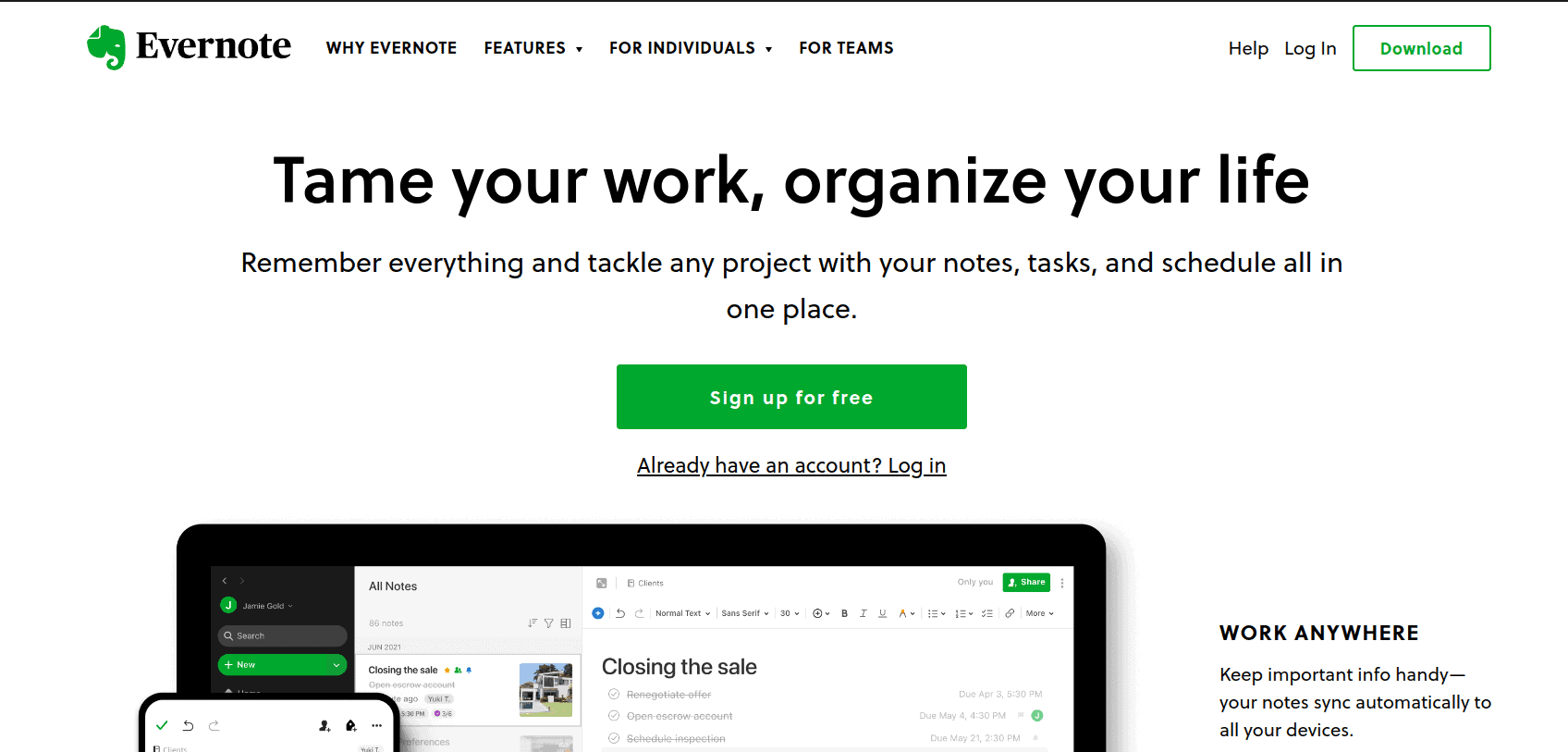 Whatever way you prefer to take notes and keep them organized, Evernote supports both digital and handwritten note-taking! It's one of the best apps to combine everything you need in one workspace — typed notes, photos of important information, digital drawings, and more. Evernote has a handwriting analyzer that scans every digital and handwritten note for easier search in your folders.
The app lets you keep your notes in different "notebooks" with specified tags in case you work on various projects or need digital notebooks for your classes. Evernote has a basic account for free, making it accessible to everyone! Also, premium upgrades are available if you wish to skyrocket your note-taking to the next level.
4. Forest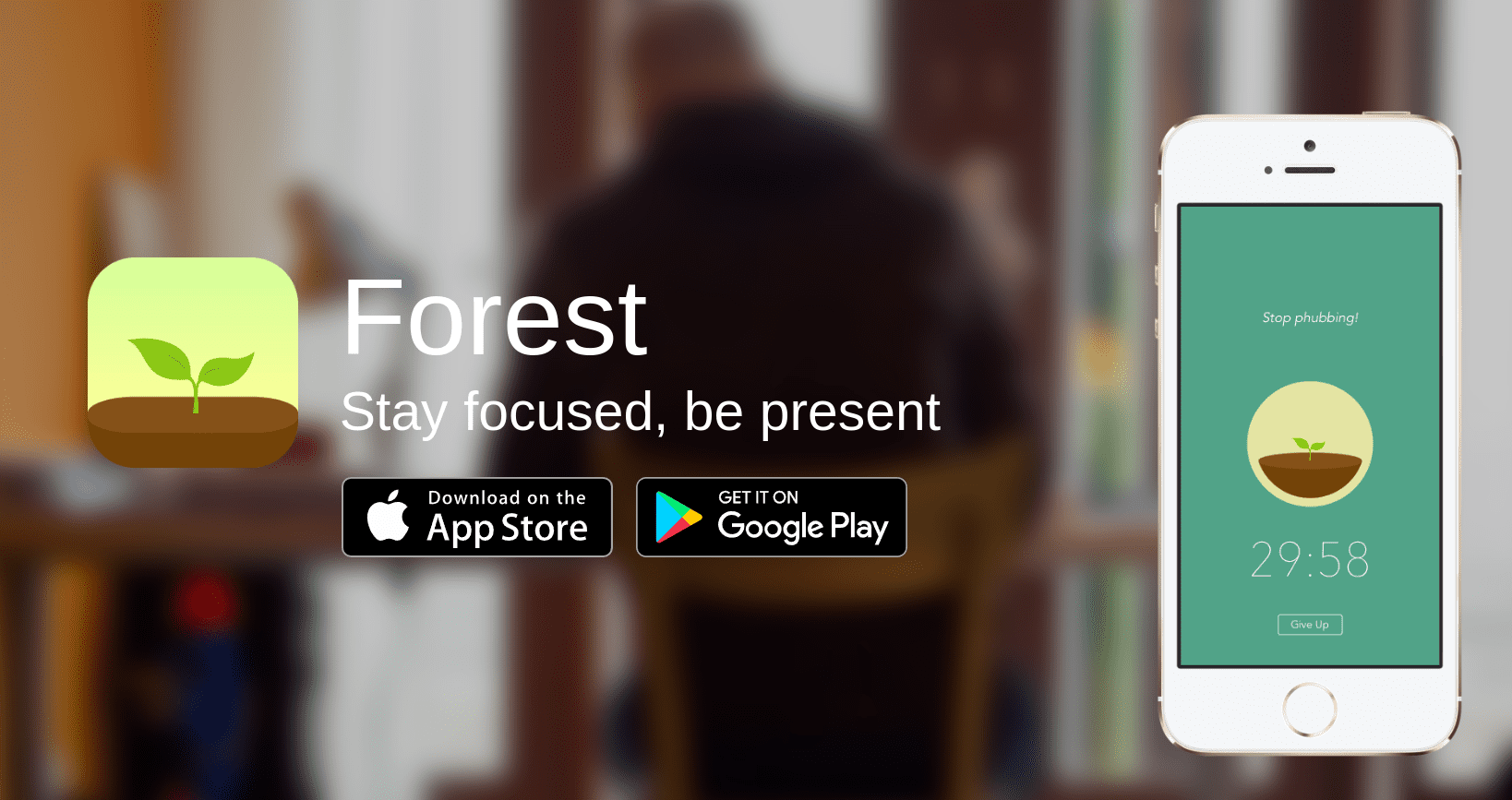 Another app that helps you focus on tasks is Forest. A lot of research on time management indicates that working in sprints proves to be the most efficient way of task completion. If you find yourself distracted, Forest offers an immersive experience to improve your focus — set a timer and watch a tree grow until the end of your session!
The tree grows if you don't touch your phone, offering an exciting prospect of distraction management. Your tree can die if you exit the app. However, once you complete your session, you can plant this tree in your digital forest — the more timers you complete, the larger your forest will be! The app awards users for staying productive with unique features like different tree species and calming sounds.
Moreover, Forest partnered with Trees For The Future, and users can successfully collect coins to plant trees in real forests. It's a great app with real-life benefits, but you'll need to pay $1.99 monthly to use it.
5. Krisp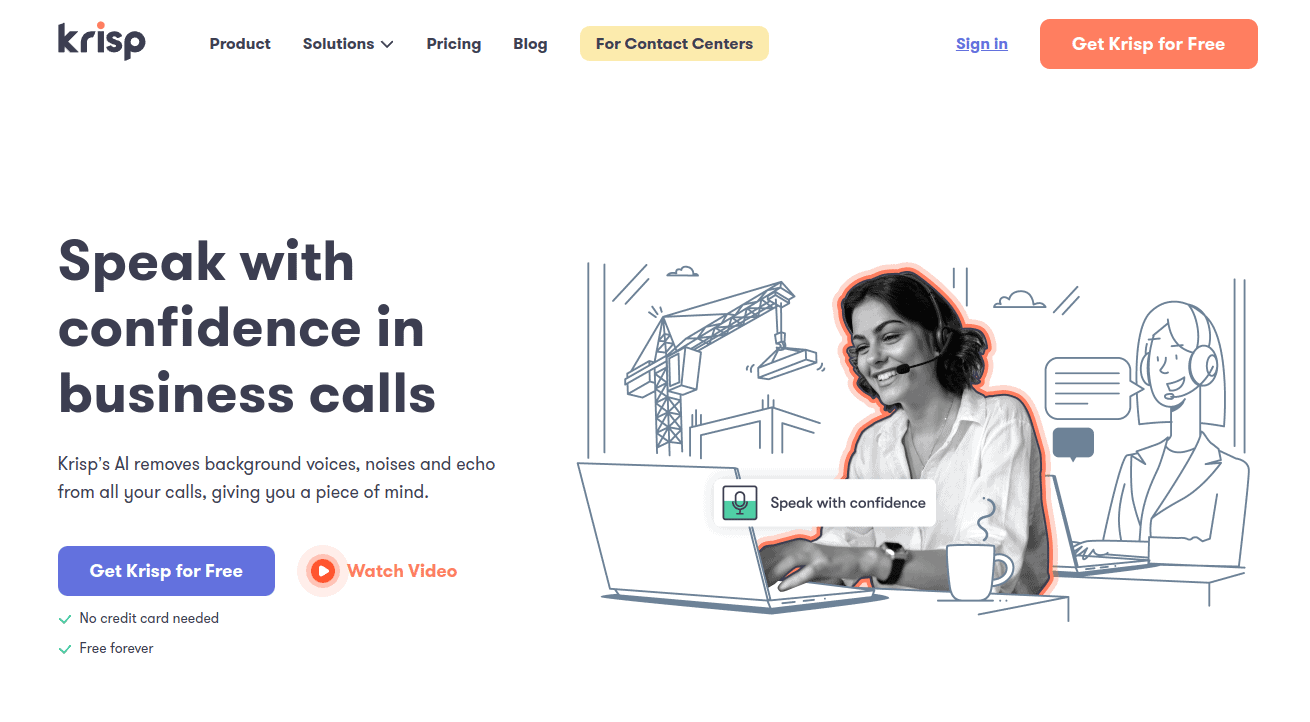 If you need to reduce noise while using your computer and communicating with others, Krisp might be the perfect solution. It's an AI-powered application that removes background noise when you're on a call or a video conference. You can use it for recording podcasts, videos, and other messages without annoying interference from your environment. Thanks to Krisp, you and your listeners can enjoy smooth audio, which has become incredibly important during the last few years. The app helps you stay productive while working remotely and increases the quality of your day-to-day activities.
Wrapping Up
In the past, people had to rely on their productivity to get things done. This meant keeping track of tasks and deadlines in their heads or writing things down in a notebook that they might forget about later.
Today, plenty of productivity-boosting apps are available to help people stay on top of their workloads. These apps can remind users of upcoming deadlines, help them track their project progress, and even provide tips and tricks for boosting productivity.
As a result, people who use productivity apps often find that they can get more done in less time. Whether you're a student trying to stay on top of your coursework or a worker with a demanding job, productivity apps can help you make the most of your time.