E-commerce is the process of selling and buying goods or services on the Internet instead of going to the mall or supermarket. By the end of 2023, global e-commerce sales are expected to reach $6.3 trillion making it one of the most vibrant and lucrative industries. This results in higher competition and a need to improve business processes to stay ahead. In this article, we will cover the best tips and strategies for boosting your e-commerce operations in 2023.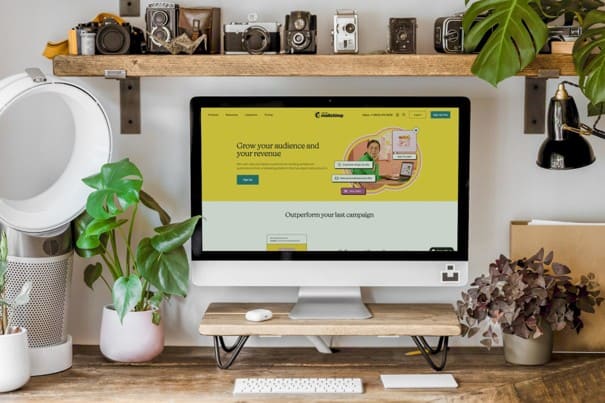 Ways to streamline eCommerce operations
There are many ways e-commerce businesses can improve their operations, each of which may differ depending on the size of the company, budget, niche, and goals. However, we have made a list of universal tips that will suit your business not depending on what stage you are at.
1.   Replace traditional telephone lines with cloud
VoIP technology has revolutionized the market with the ability to make stable and secure phone calls through the Internet. Here are only some of the ways in which e-commerce businesses can benefit from VoIP technology:
Outstanding customer support. Your managers can work across the world and still have a stable connection. You can choose local number prefixes, eliminate fees for international calls, and ensure good coverage even in distant areas;
Lots of advanced features. VoIP offers businesses such features as toll-free and local numbers, call waiting, webphones, call logs, SMS, and even custom greeting;
Lower costs. Switching from analog phones allows you to rent lines cheaper, reduce operating costs, and make affordable international calls;
Improved workflow. Team members can hear each other better, record calls not to miss anything, transfer calls to voicemail, and put callers on hold.
2.   Boost user experience
Quality user experience is the foundation of any business. When people get fine treatment, they eagerly return to you over and over again, telling friends and colleagues about your shop. There are many ways how e-commerce businesses can improve their operations with adequate UX optimization:
Improving the website to make it user-friendly and easy to navigate;
Organizing goods and services into categories to ensure simple and logical search;
Offering different tools to make the website responsive and inclusive.
3.   Improve customer service
In e-commerce, the customer journey is happening online, so it is crucial to provide people with outstanding support from the moment of placing an order till the checkout. Educate your customer service, make sure they have good soft skills and use different instruments to deliver the best experiences. We are talking about live chat platforms, chatbots, personalized emails, and CRM programs to track orders and complaints. Always gather feedback to make sure that users are satisfied with your customer support.
4.   Spread across multiple platforms
The so-called omnichannel marketing allows for offering a comprehensive experience by integrating as many platforms as possible. For example, the company's website, Instagram, Facebook, Twitter, TikTok, and other mediums. Thus, you will engage as many audiences as possible because some of them prefer ordering through a website and others through social media on their phones. There are also users who choose landline phone service because they are not that good with computers.
Make sure your messages have the same branded voice and tone across all platforms. This builds trust, and loyalty, and boosts recognition.
5.   Simplify check-outs
The statistics show that many users don't finish their purchase if checking out is time-consuming and complicated. To avoid cart abandonment, dedicate much time and attention to making this process simple. For example, allow signing up with social media, eliminate the need to fill in tens of forms, and offer as many payment methods as possible.
6.   Track Key Performance Indicators
KPIs give e-commerce businesses a clear picture of how things are going. Here are some of the most crucial KPIs to track when running a company online:
Sales – number of sales, conversion, average order size, revenue, and so on;
Finance – cash flow, ROI, profitability, and other financial indicators;
Customer service – retention rate, complaints, resolution rate, and customer satisfaction;
Marketing – engagement on social media, lead generation, and online traffic;
Human resources – training costs, turnover rate, and other indicators related to your employees.
To get a more comprehensive picture, we recommend e-commerce businesses combine as many KPI tools as possible.
7.   Automate routine processes
We are living in a digital world where many repetitive tasks can be assigned to different types of software like sales management tools, commenting instruments, invoicing programs, and so on. Thus, you can automate multiple processes, eliminate the risks of human errors, improve communication and productivity, and free lots of time for more demanding tasks.
You can also test various AI instruments which can help with data collection, marketing analysis, writing posts, and competitors' updates.
8.   Offer personalized approach
Use all available tools to provide your visitors with personalized experience and the chances of turning them into loyal customers will significantly increase. Here are some of the approaches you can use:
Encourage visitors to create an account. This will help you collect valuable data about their location, preferences, and purchases;
Make personalized recommendations either through a personal account or by email;
Integrate data from several platforms;
Offer loyalty perks and discounts on special occasions;
Provide dynamic content based on customers'
9.   Use data analytics
Data analytics is one of the most powerful instruments for those who want their e-commerce business to grow. Such tools can analyze tons of information on sales patterns, customer behavior, trends, assortment, and much more. This data will eventually become the basis of your long-term strategies and help to offer customers exactly what they want.
10.Develop a strong marketing strategy
Marketing is king, especially if you operate online and want to drive traffic to the website. Instead of trying to do everything on your own, hire a professional marketing team that consists of SEO, PPC, and copywriting specialists who improve website visibility, run advertising campaigns, and work on your brand's recognition.
11. Conduct inventory management
Understanding inventory management mechanisms for e-commerce is as important as it is for physical stores. It ensures uninterrupted supply and customer satisfaction. We recommend using automated inventory management systems which streamline all the processes and allow stock monitoring in real-time. The most common methods are RFID tags and barcodes which ensure regular fulfillment processes.
12.Optimize for smartphones and tablets
Google uses a mobile-first approach which means that websites that are not optimized for smartphones don't have any chance of hitting the first pages of search results. If the budget allows, create a native app to provide mobile users with a first-class experience. Consider including such features as location-based shopping and push notifications which lead to higher conversion and boost user experience.
If not, try to optimize your current website for different operating systems and screens. Run a test and collect user feedback to see whether they like using your store on their smartphones and tablets. In this regard, A/B testing is the gold standard.
13.Organize simple returns
No matter how good your business is, returns are inevitable, so their streamlining is an important step to better customer retention and financial management. Instead of returning each product manually, businesses can use return management systems to speed up and optimize operations. Other important tips include coming up with transparent and clear return policies, using chatbots for collecting and analyzing requests, and sharing real-time updates with customers.
14.Never stop improving
Finally, you should always evolve. The e-commerce market is extremely competitive, so to stay afloat and surpass your competitors, you need to regularly monitor key indicators, collect customer feedback, use an agile approach, and talk to your employees to get valuable insights. Less obvious but still very effective advice is to read biographies of entrepreneurs and companies that managed to hit the top. You can also subscribe to such people on social media and always learn new tricks and tips for improvement.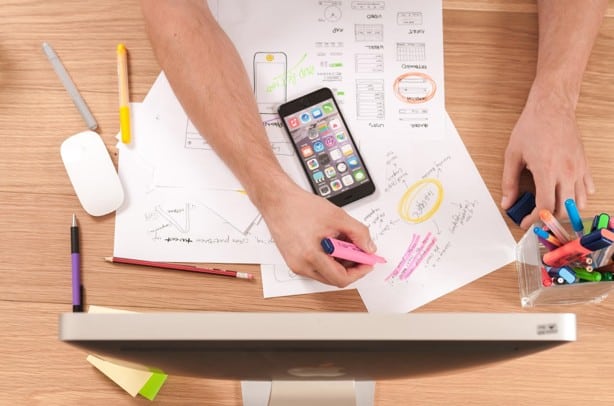 A path to stable growth and profitability
In a constantly-growing world of sales, especially when it comes to online, improvement is the key to attracting more customers, building stronger relationships, providing outstanding customer support, and staying ahead of competitors.
By concentrating on the 14 methods mentioned above, you can significantly improve e-commerce operations and take your business to a new level. Remember, each company is unique, so you should never follow these tips thoughtlessly. Adapt them to your needs and resources coming up with a unique strategy that works best for you. Good luck!